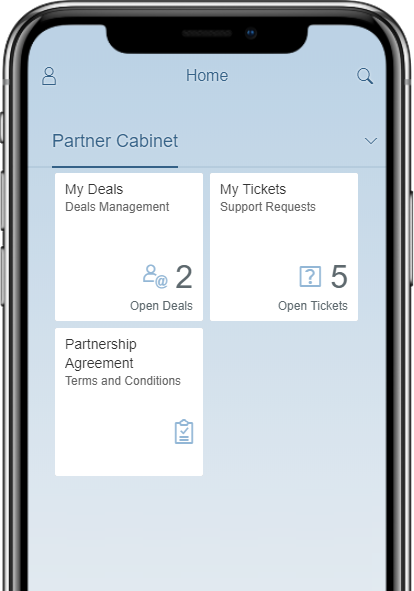 Why do we believe our products will boost our valued Partner's sales?
We don't treat you as a re-seller – our Partner is our Friend and we are happy to bring you more SAP Projects with our innovative SAP products
The product line of Intelligent Decision Dimensions SAP certified add-on comprises both SAP certified Actions Cards and Conversational Actions
Actions Cards is an on premise part of Intelligent Decision Dimensions Add-on enable the user to take immediate decisions wherever they happen to be, increase workflow tasks productivity by letting SAP "Talk" directly to businesses via notification emails
Conversational Actions of AI-rich virtual assistant is delivered as a ready-to-use ERP-integrated Unified Packaged Bot 
SAP Qualified Partner-Packaged Solution on Financial and Environmental Travel Expenses and Reporting based on SAP Fiori and Google Platform APIs helps to bring clarity to expenses and reduce carbon footprint
Skybuffer Online Academy allows you immediate implementation in the self-service mode
What benefits do we offer to our valued Partner?
More SAP projects and thus more areas to sell your SAP services
Free, fast, efficient training and full suport on implementing, installing and/or plugging our products
Possible margin from selling Skybuffer Cloud Intelligence of Conversational Actions
Partner Portal (SAP Fiori Launchpad based solution) which you can access even with your mobile device
Pre-sales support with our SAP Demo Landscape (SAP ECC, SAP S/4HANA 1809, SAP Solution Manager 7.2, SAP Fiori)
Post-sales support via SAP Solution Manager ticketing system that is a part of our Partner Portal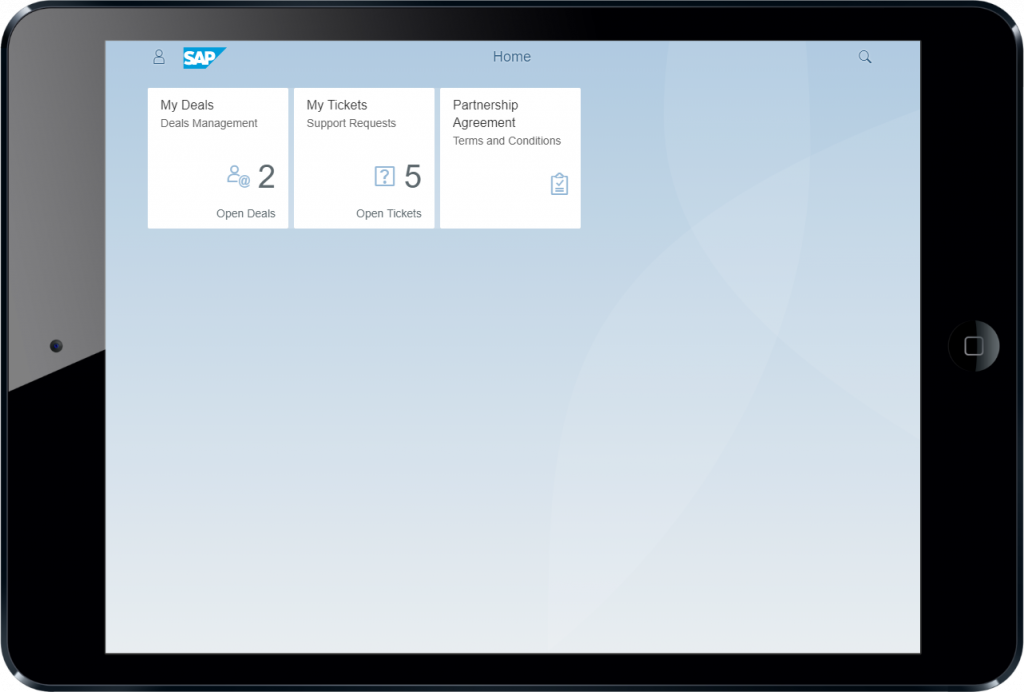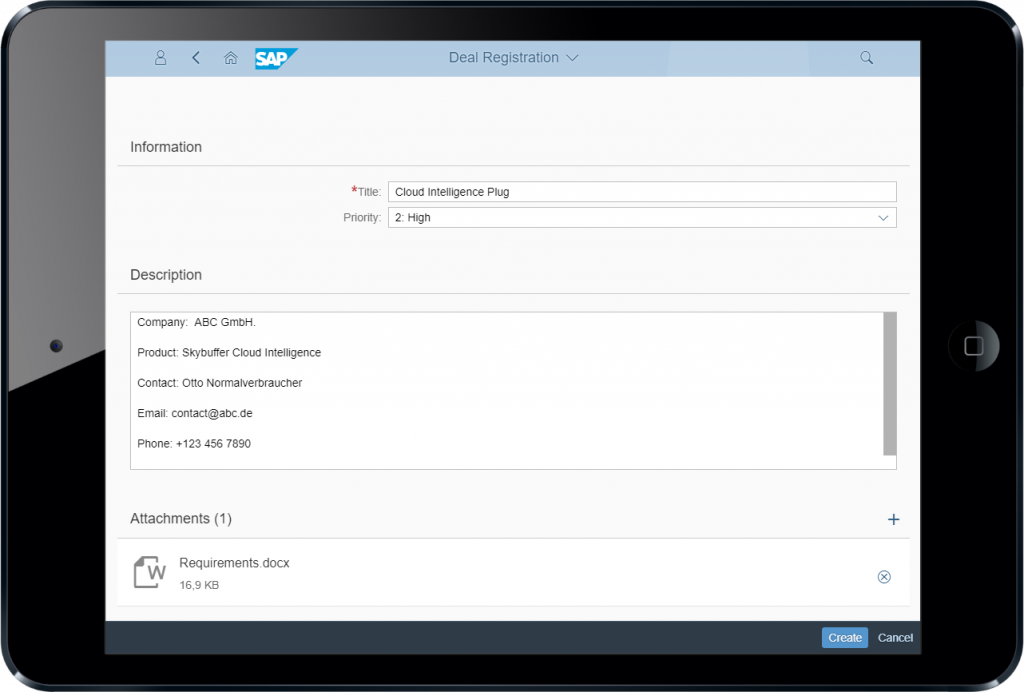 What can our valued Partner deal in?
Conversational Actions which is provided as a pre-developed universal Chat Bot as a Service with all its skills integrated into one instance, skills development interface, multiple channels support, Client's cabinet and unlimited number of users
We've built a chatbot that makes interactions with the SAP system faster and simpler via a conversational interface. See Skybuffer Joi chatbot take text commands to complete sales, procurement, finance, HCM tasks and requests.
Action Cards is a part of SAP certified add-on of Intelligent Decision Dimensions Add-on. There are 3 business function sets of SAP certified Part of Intelligent Decision Dimensions Add-on that can be installed into on-premise NetWeaver system (depending on the application component)
Action Cards Foundation Package for NetWeaver
Simple and flexible emailing framework to cut costs on SAP NetWeaver based application component implementation
Action Cards S/4HANA and SAP ECC Package
Universal and integrated with ERP core functionality emailing framework for Human-to-SAP and SAP-to-Human types of communication
Action Cards Solution Manager Package
Emailing framework for service management process with more transparency and flexibility
SAP Qualified Partner-Packaged Solution of Financial and Ecological Monitoring of Travel Expenses and Reporting (S/4HANA and SAP ECC Fiori Version)
SAP QPPS Financial and Ecological Monitoring of Travel Expenses and Reporting
Simplifies Fiori Travel Expenses and Reporting process, reduces operational costs and prepares data for Sustainability Reporting
Fast HANA migration try-out based on our infrastructure. You can see your Client's system migrated to HANA and have this process independently estimated for you.
Estimate your landscape evolution now
What are the qualification criteria we require our valued Partner to meet?
You are to be a valid SAP Partner having one of the following statuses
PE SELL
PE SERVICE
PE BUILD
How exactly do you benefit from our Partnership?
Being an innovative SAP services provider, you are sure to realize the multiple benefits of SAP Conversational AI implemented in our products of Intelligent Decision Dimensions and have your services boosted with them
We help you to bring SAP where your Customer is
You have a decent choice of products to deal in
You can sell your SAP services to plug our chat bot into your Customer's IT infrastructure
You can sell more SAP services to execute envision workshop to allocate your Customer's demand for additional chat bot skills
See how to feel sure you are paid in full, in time and can keep all the activities under control!
Once you become our valued Partner, you get immediate access to the Partner Cabinet with our elaborate tools of:
partnership terms and conditions
Get more insights from detailed How-To guides
How-To Use Partner Portal :: MY DEALS
The application of MY DEALS enables our respected Partner to have all the Clients and Deals easily and quickly registered and makes them really convenient to be tracked and [...]
How-To Use Partner Portal :: MY TICKETS
The application of MY TICKETS enables our Partner to simply and easily report issues and incidents, communicate requests and see them instantly solved and satisfied.
Or watch online videos to see Partner Portal in action