SAP ECO EXPENSES Qualified Partner-Packager Solution is designed to provide extended functionality of SAP Travel Managements (FI-TV) Solution to reduce operational costs and gather boosted by Google Cloud Platform data for ISO14001 Sustainability Report.
Google Cloud Platform verified data for ISO14001 Sustainability Report
Reduce Operational Costs of Employees
Improved "My Travel and Expenses" SAP Fiori Application user interface helps users to input travel expense reports easy and simple from mobile device or desktop. The approach helps to reduce operation cost.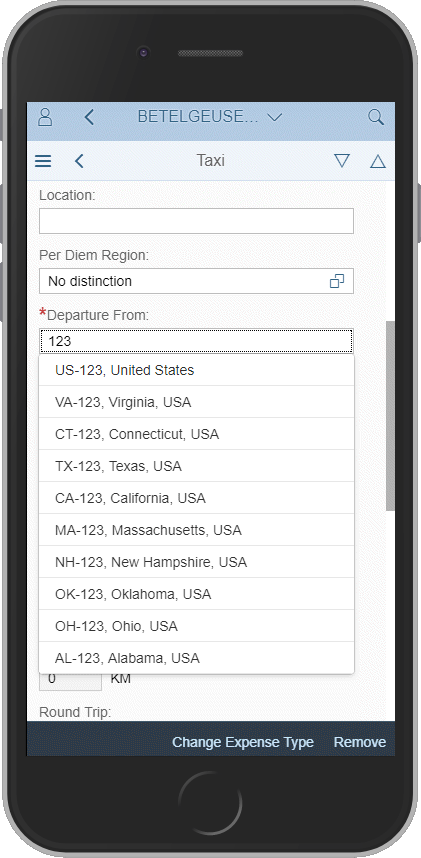 Google Cloud Platform integration provides distance calculation for different transportation types. Type depend distance calculation allows to consider every kilometer in transportation expense types according to transportation types routes. Collected data could be used as verified by Google Cloud Platform data for ISO14001 Environment Management System reporting.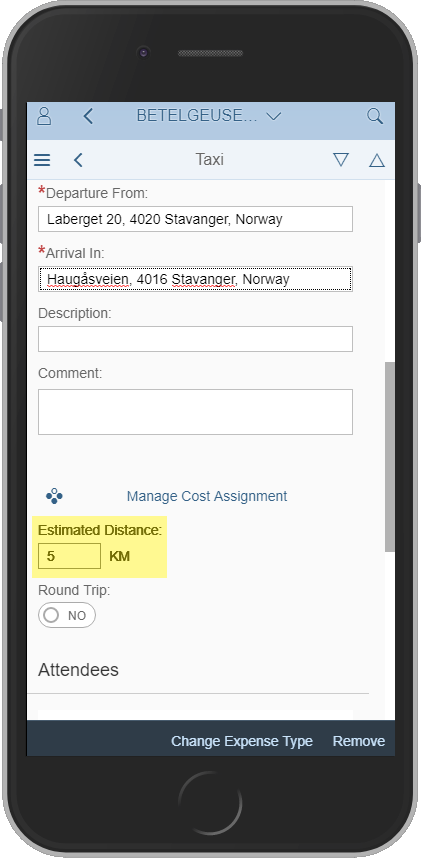 Assistant mode of the Travel and Expenses Fiori Application allow managers to save time and delegate Travel Reporting activities to another person (assistant mode).
User with extended authorizations has ability to display and edit Expense reports of other users.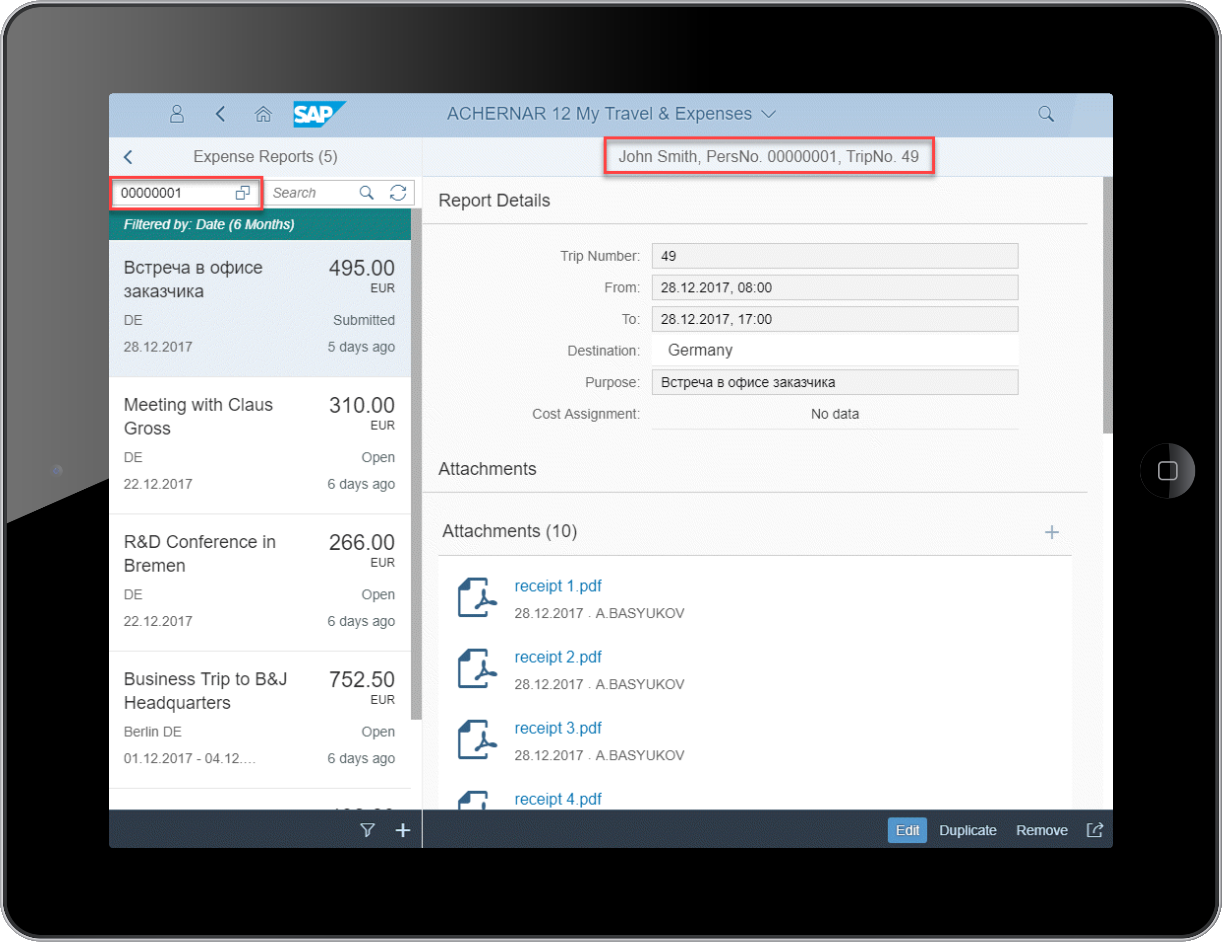 Back-End Enhancements Support
For displaying all the extended details in Travel Expense Manager, Custom Details screen is available
To review Extended details via PR05, additional screen may be reached – Custom Details is available on the header line of Expense Report Details.
All the required details are available by one click.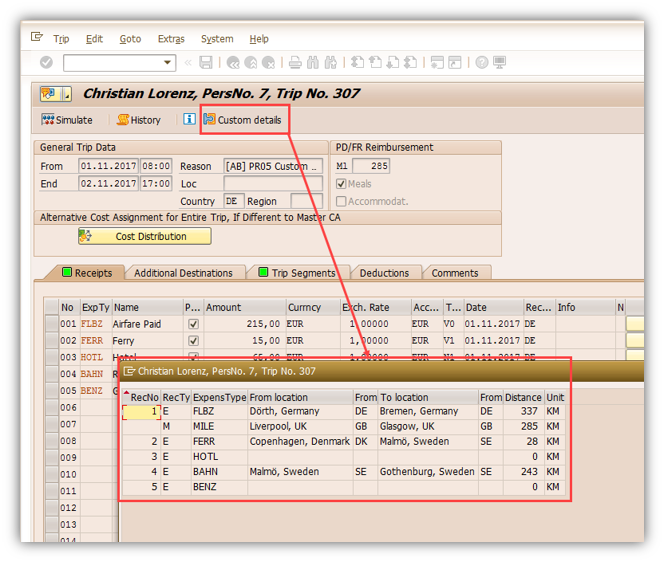 Multiple File Uploader
To speed up the process of uploading files, multiple uploading of files can be used. To upload number of files business user can select files by scope and upload it at once.
Multiple attachment files uploading for Expense Report in Fiori web-application is available both at header and item level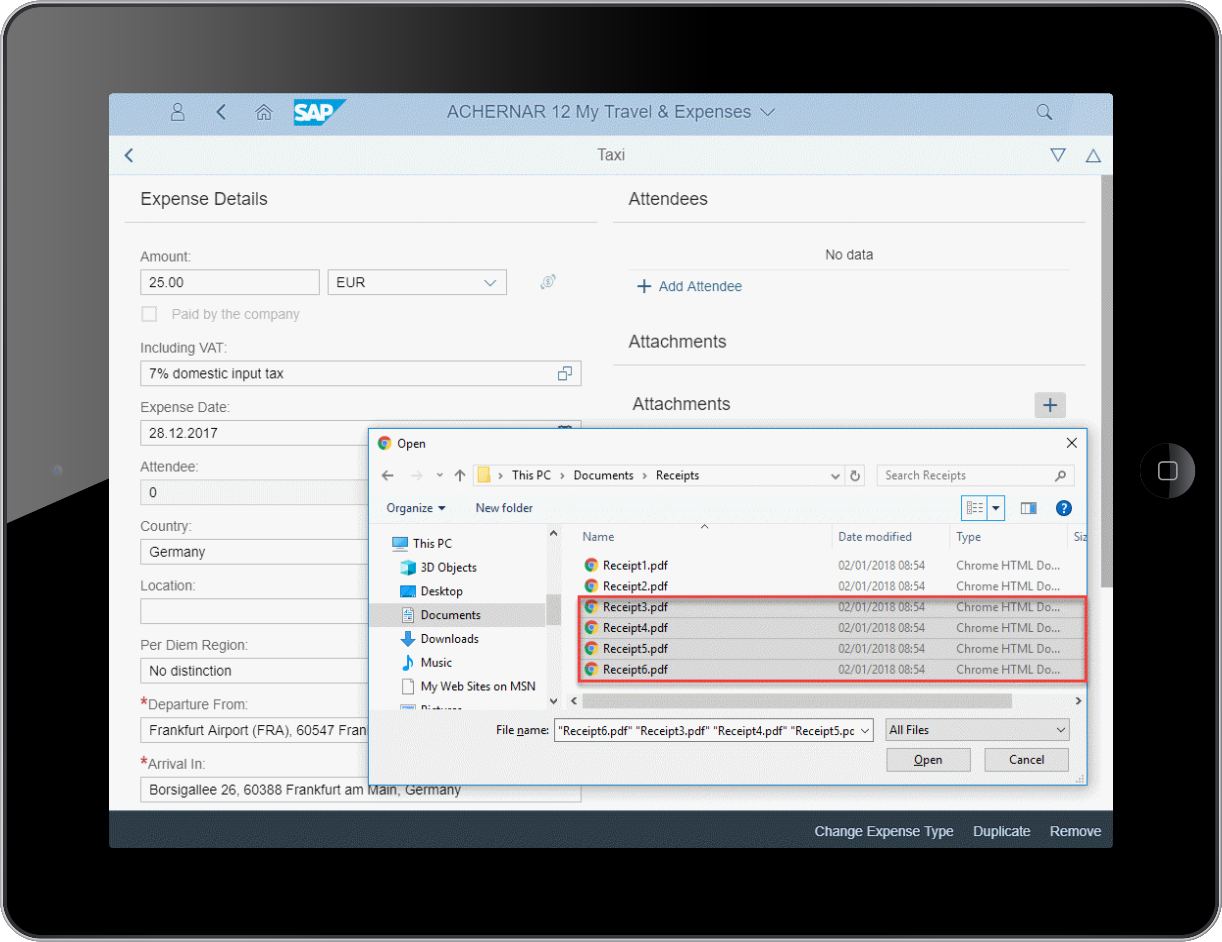 IMG Configuration Branch
All features of the Package are collected in the separate branch of the IMG. One place of the configuration saves implementation time.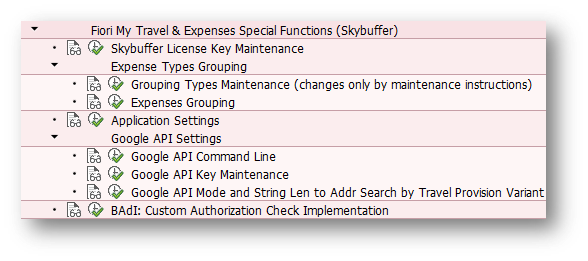 Requirements
SAP S/4HANA version 1709 (earlier versions are supported) or SAP ECC 6.0 EhP7
Activated business functions:

EA-TRV
FIN_TRAVEL_1
FIN_TRAVEL_2
FIN_TRAVEL_3
FIN_TRAVEL_4

My Travel and Expenses Fiori App (FI-FIO-TV-MTE)
General Connected Expenses Solution Overview
Advantages and Benefits
Build base of prove for ISO 14001 Environment Management System
Extended Traveling Reporting (Specified addresses, estimated distances)
Reduce operational costs (Improved User Interface, Assistance mode, Multiple File Uploader, /SKYBFR/YCA1 Simple Communication add-on*)
Customer References

Neopost EDS as part of the Quadient has implemented ECO EXPENSES with roll-out to company offices in 25 different Countries.
Extended expenses reporting helps to rethink number and locations of the offices and reduce travel costs.