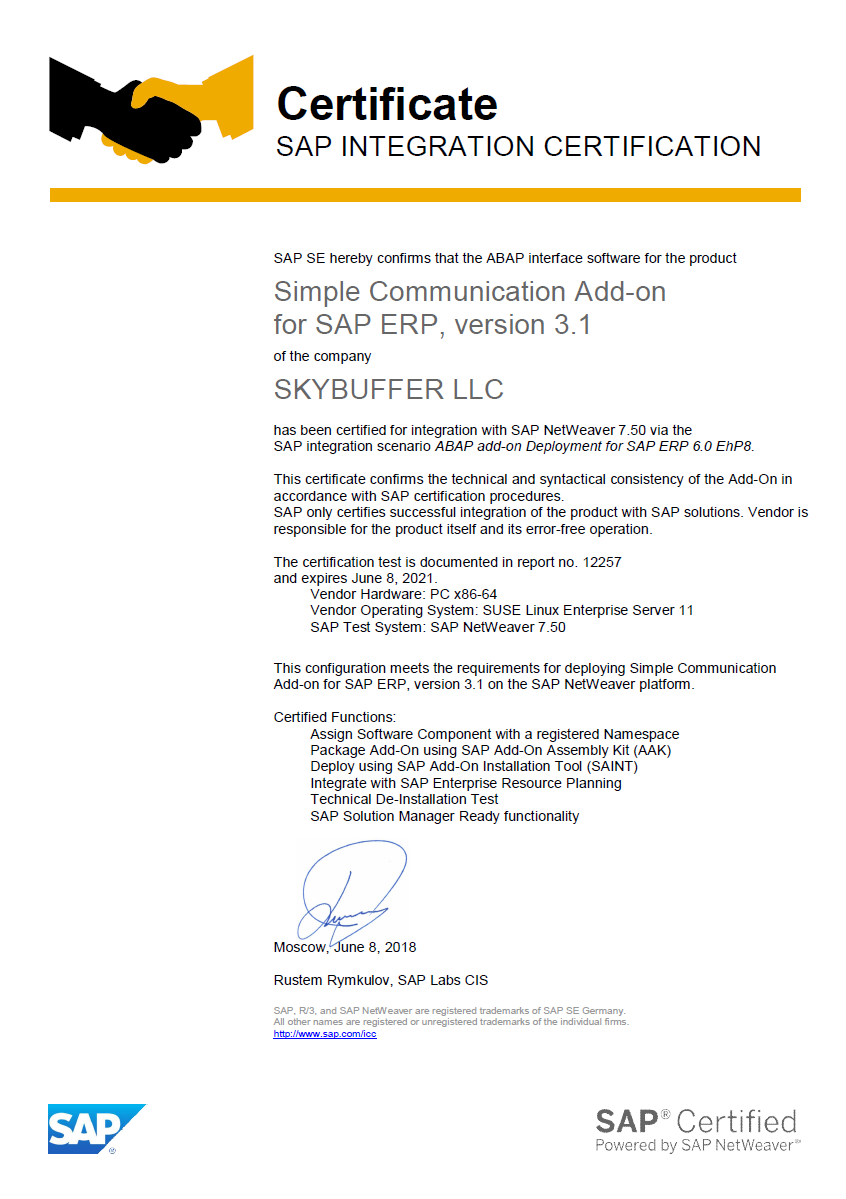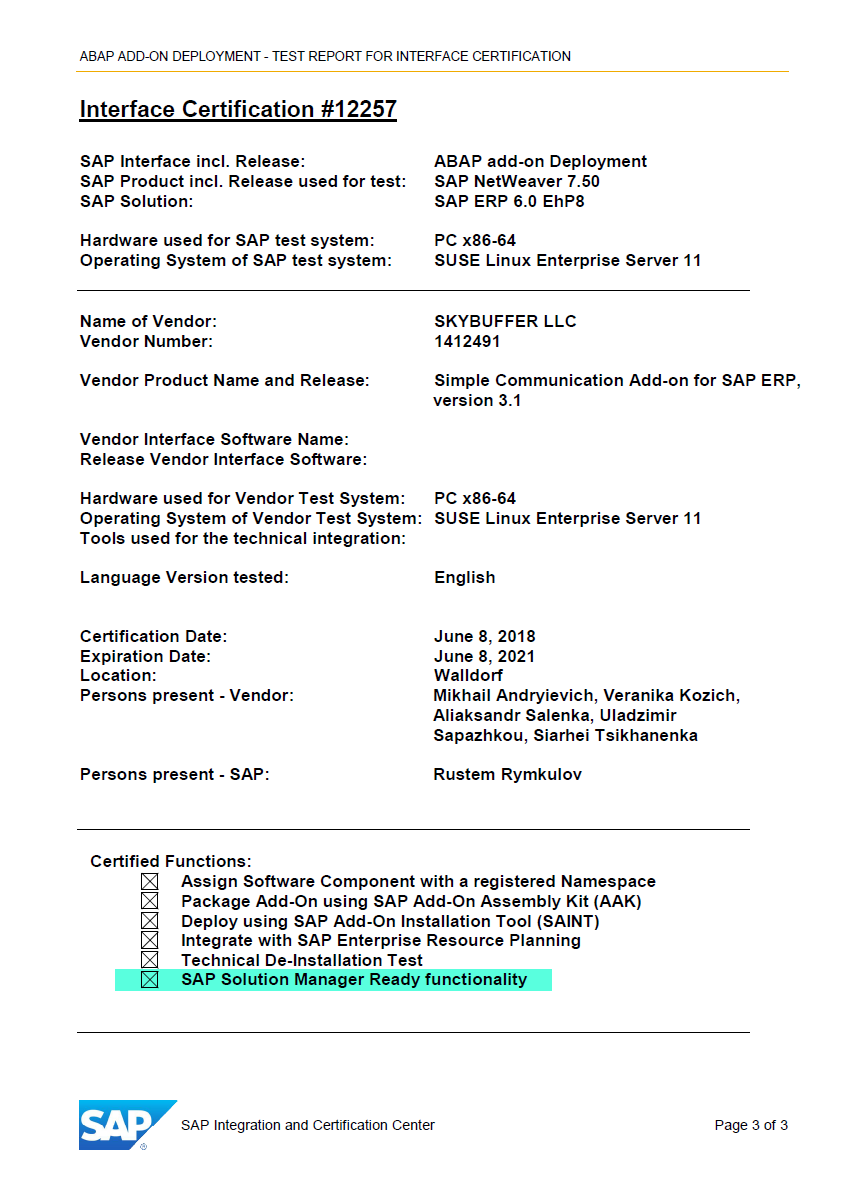 Pricing and Packaging
FAST ROI

STANDARD

€6,999 / year

Installation Guide
Installation Assistance
Implementation Guide
Implementation Assistance
Prototyping Assistance (in Skybuffer SAP Landscape)
Support Portal (Solution Manager Account)
Unified Inbound Email Processor
Actions and Org. Structure Integration
Rapid Implementation Kit (Sample Actions ABAP Classes)
Unlimited usage
Maintenance Support (included into the subscription)
Solution Brief
SAP Solution Manager ITSM Package of /SKYBFR/YCA1 Simple Communication SAP Add-on is designed to provide emailing framework for service management process to leverage enterprise support productivity and quality via bringing additional layer of transparency and flexibility into interactions with Solution Manager system.
Key Benefits
The solution provides a package of features allowing working directly from email without having to get access to the SAP system.
In particular, these activities are sending notifications and confirmations, creating incidents and tracking their history, attaching files and using multilingual support with SAP Translation Hub integration, etc.
The greatest benefits of using /SKYBFR/YCA1 Simple Communication SAP Add-on for our customers are the following:
simplifying and speeding up decision-making process,
cutting down on operational costs,
mitigating the loss of productivity
returning all investment costs within one or two months of intense operation.
Key Capabilities
IT Service Management transactions (tickets) creation via email
IT Service Management transactions update via email
User friendly HTML notifications (no more PDF attachments!)
Easy and flexible configuration
Plug and play implementation
and even more.
View All Capabilities of Simple Communication Add-on for Solution Manager 7.2
Provides a package of features allowing working directly from email without having to get access to the SAP system