We are delighted to present to your attention Skybuffer Partner Portal – an SAP Fiori Launchpad based solution, which is going to keep you instantly informed about all the activities regarding you as a Skybuffer Partner.
So, what you have to do is just log in from Skybuffer website as our Partner – you click PARTNER LOG ON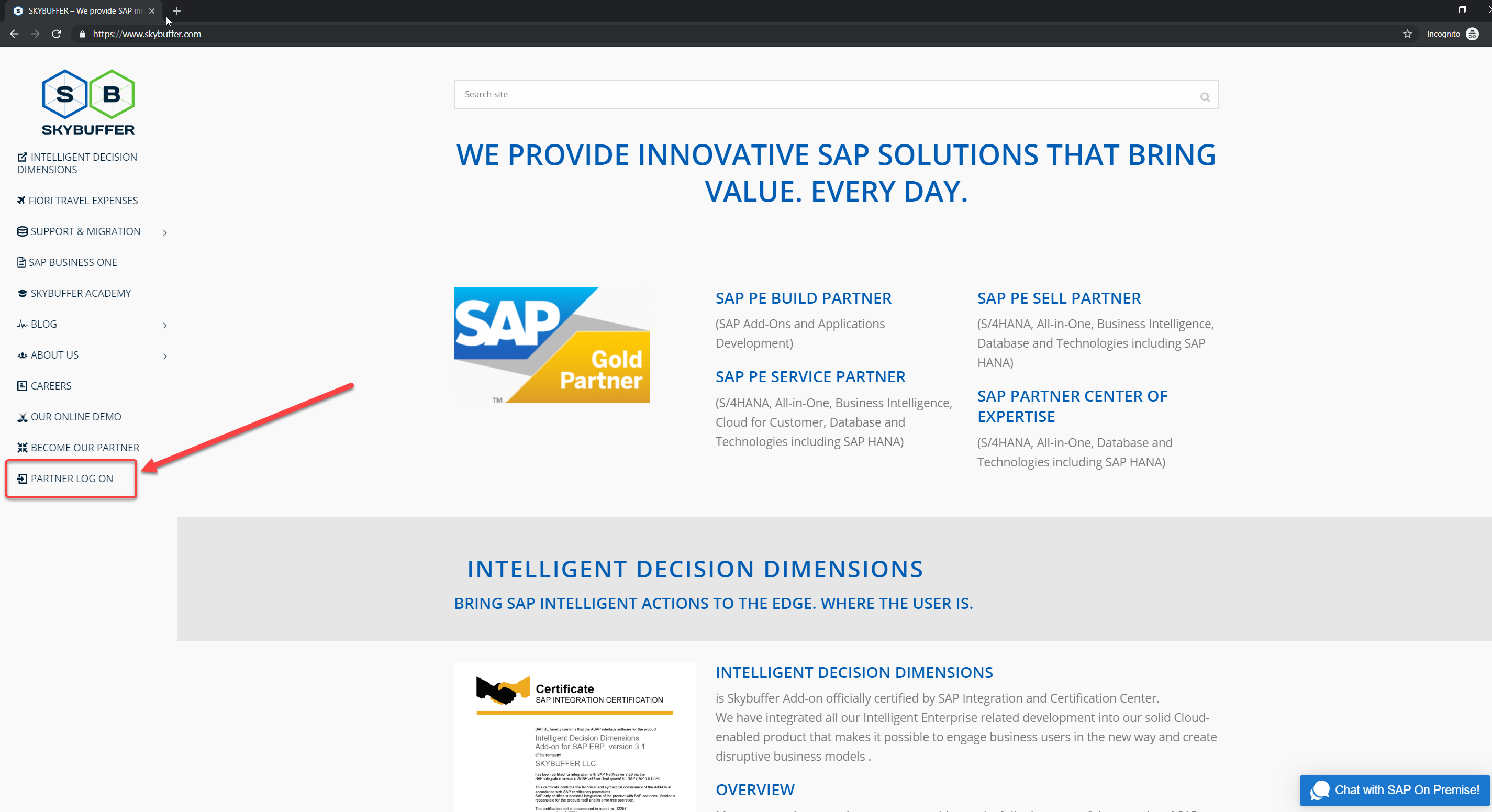 Enter the user name and the password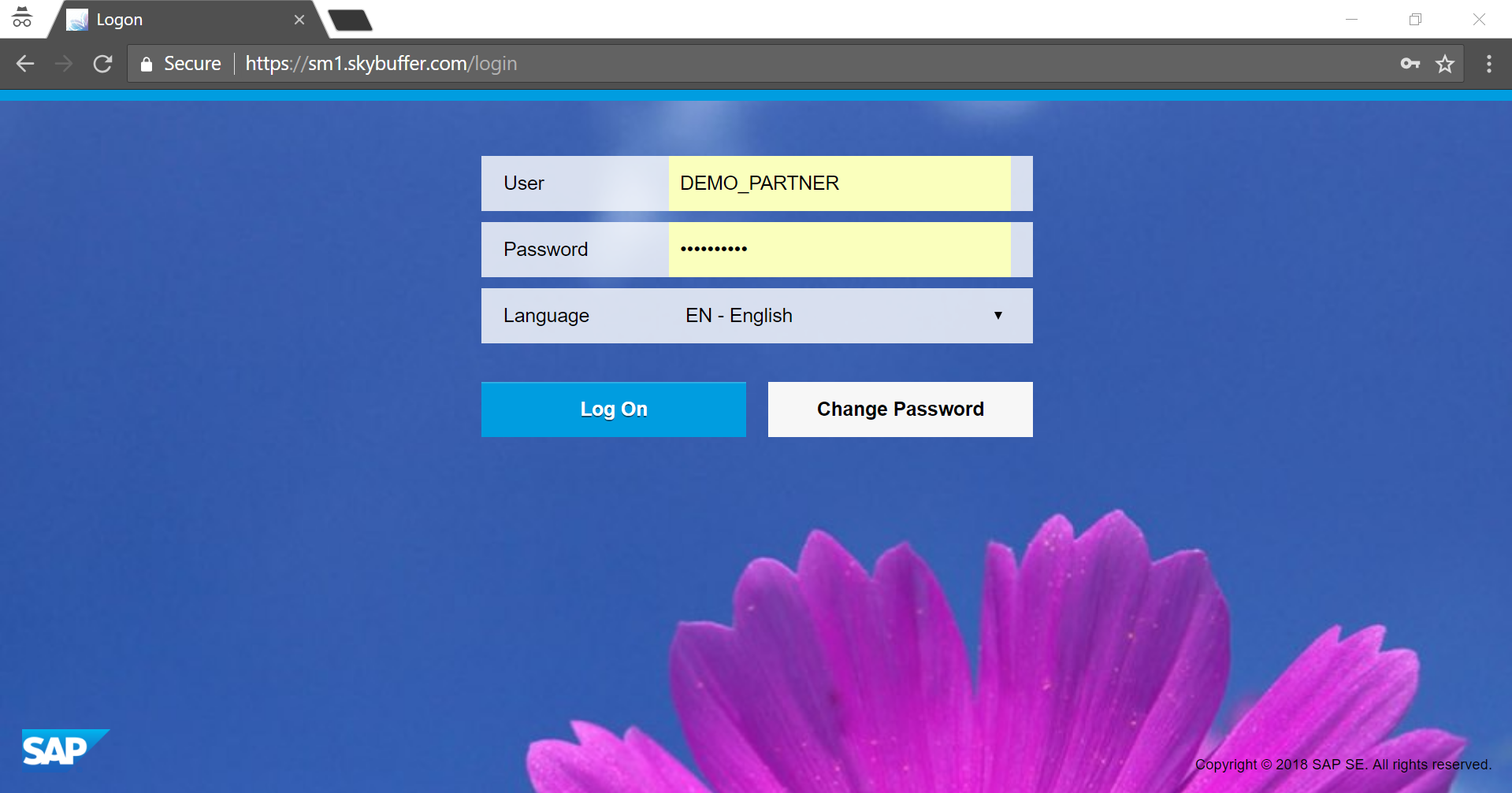 And here you are with a Fiori Launchpad based on Solution Manager and your own Partner Cabinet with our elaborate tools.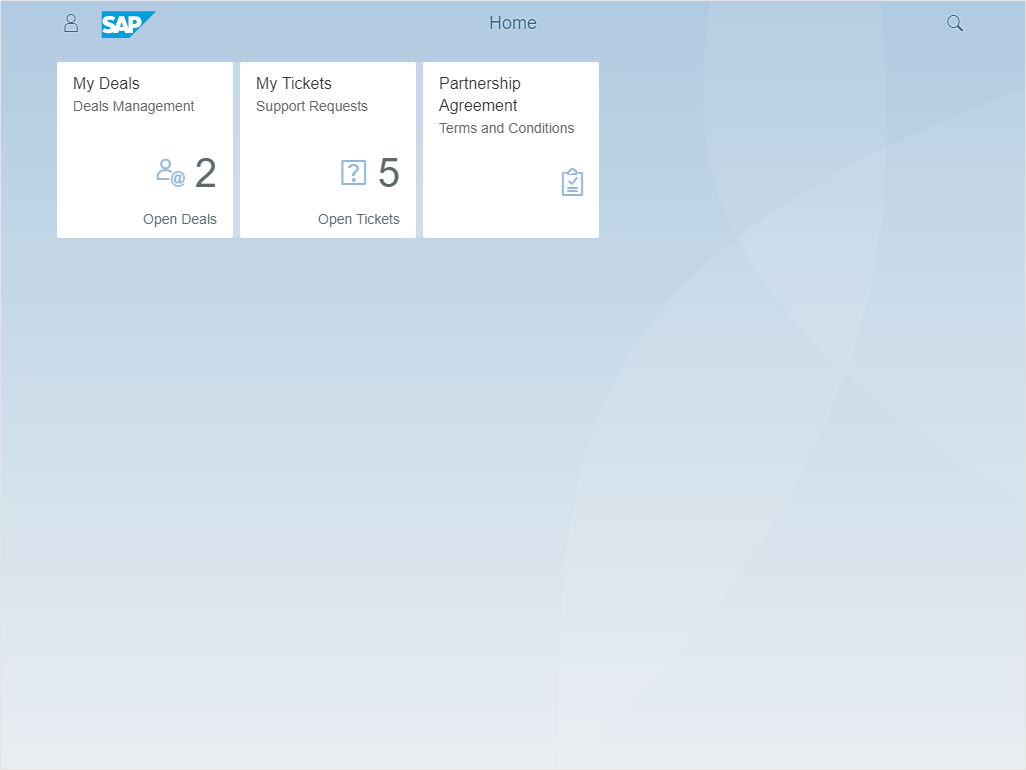 You can have in one place all your deals registered, your sales contracts concluded, your commissions earned and your tickets created.
Your Partner Portal has an intuitive interface making it really easy to navigate, enter and check data, do reporting, etc. Partner Portal is a continuously developing solution designed by Skybuffer for our Partners in order to improve, optimize and streamline our collaboration experience.
Now let us have a closer look at MY TICKETS application.
In case you have any issue, would like to get Skybuffer solution implementation support or would like to report an incident, you can do it quickly and easily here in MY TICKETS. For example, you would like to get support with Outgoing emails configuration to use Skybuffer Simple Communication solution. Here you go, clicking PLUS, in order to create a new ticket.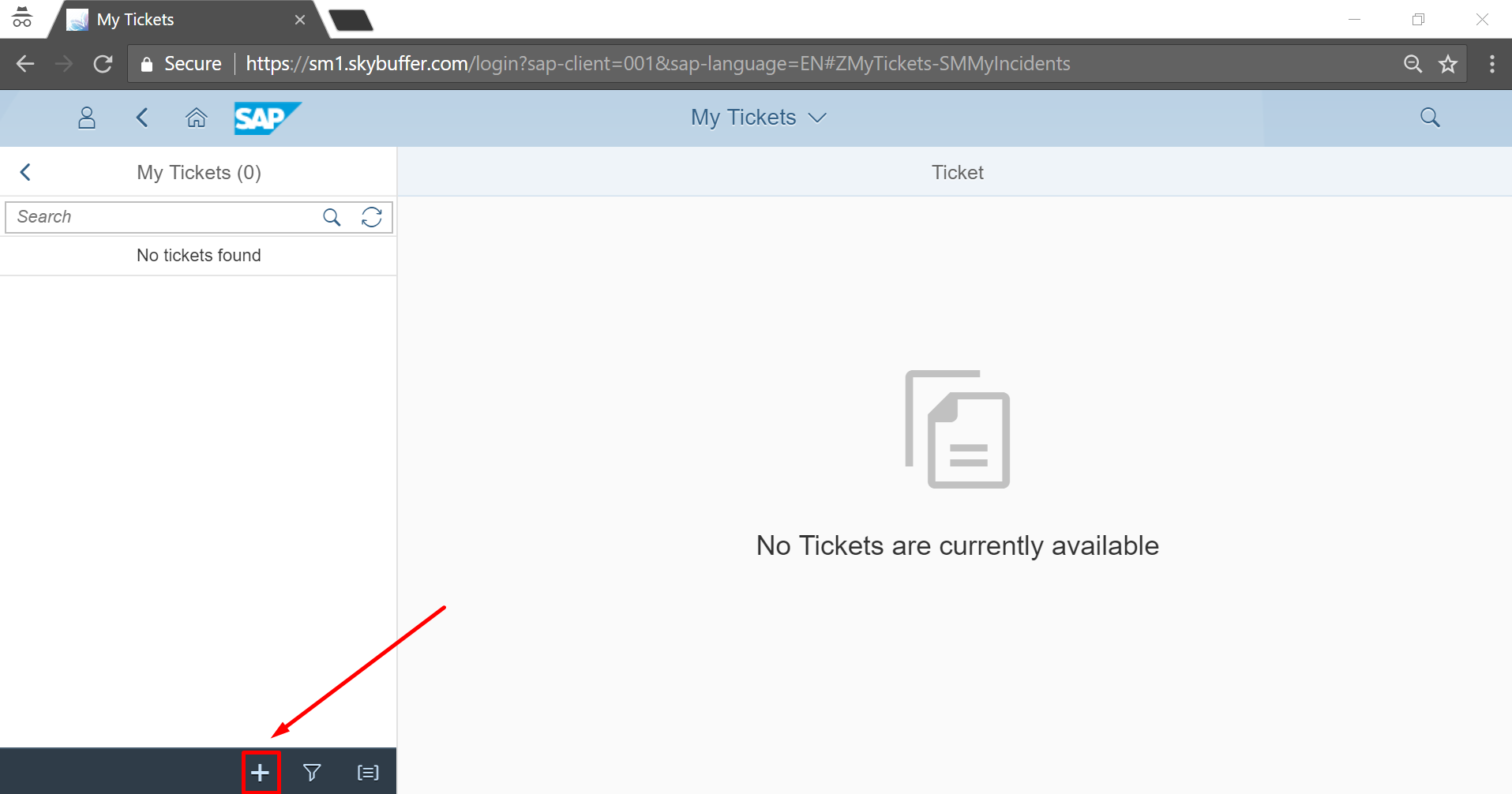 In the title you can write, for example, Outgoing emails configuration issue. In description you are to specify this problem, for example, Goods receipts emails are not generated in SOST transaction. You can choose the ticket priority – medium here.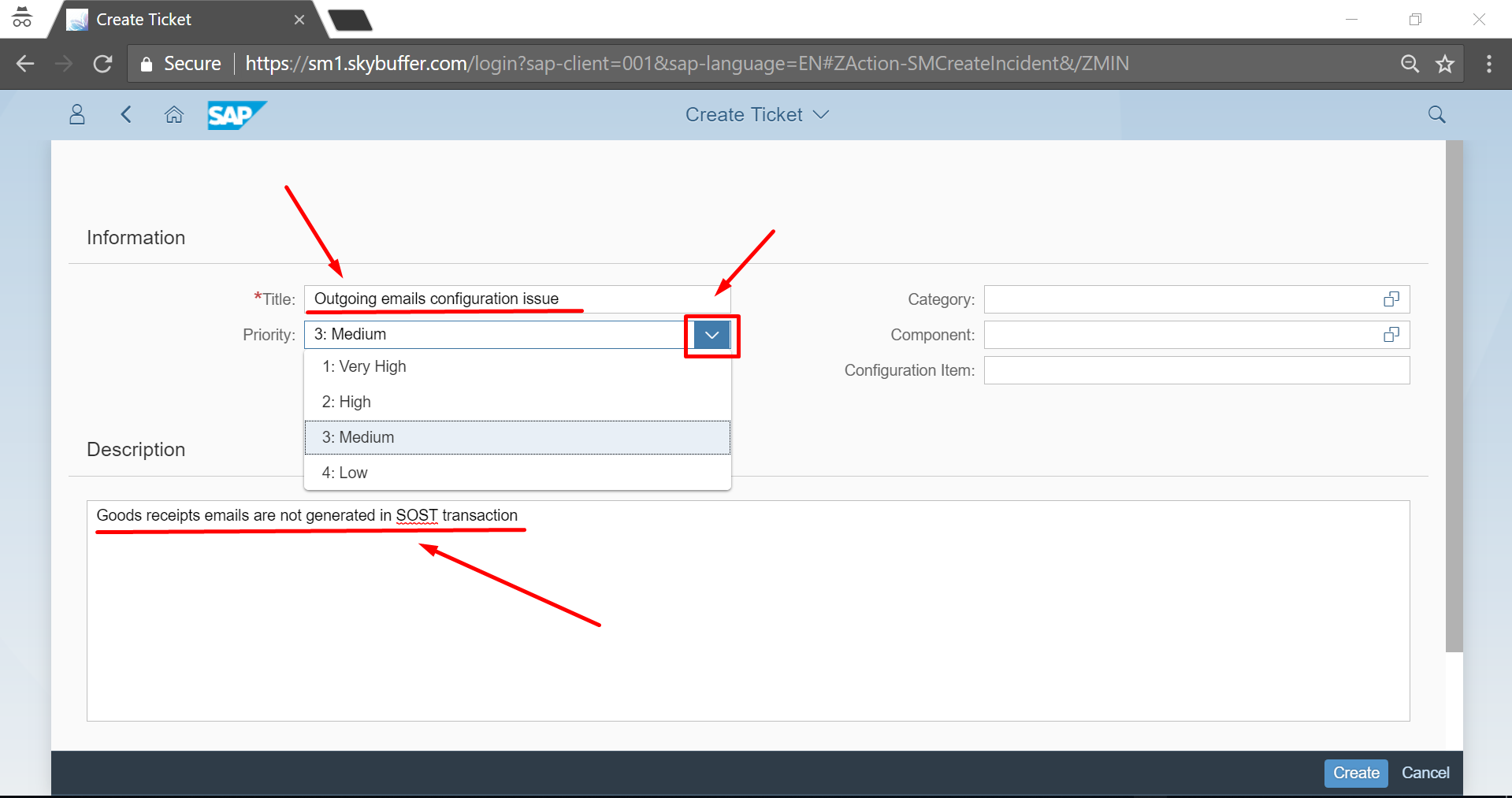 Then you select the category – that is if the issue is about hardware, software, or not IT related at all. In our case this is IT Infrastructure, Mail. Then you select the proper component – in case you know where exactly the problem occurred. Here it will be MM (Materials Management) – then IM (Inventory Management) – then GR (Goods Receipt). And then you are to indicate the Configuration item – that is the Customer's system where the problem took place. For example, Best Run Business, LLC ERS.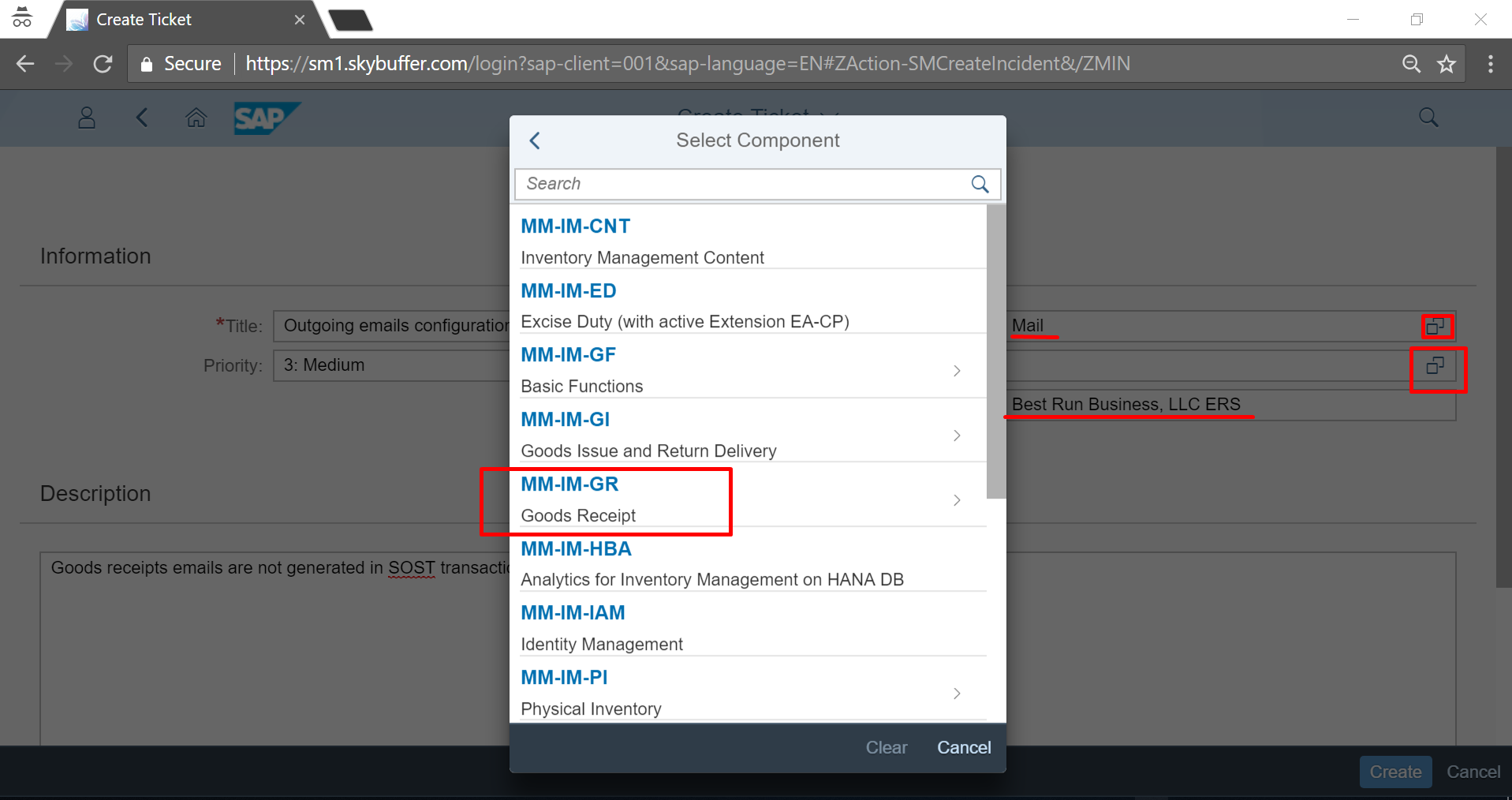 You can attach a screenshot if you wish. And you click CREATE in order to save all this information.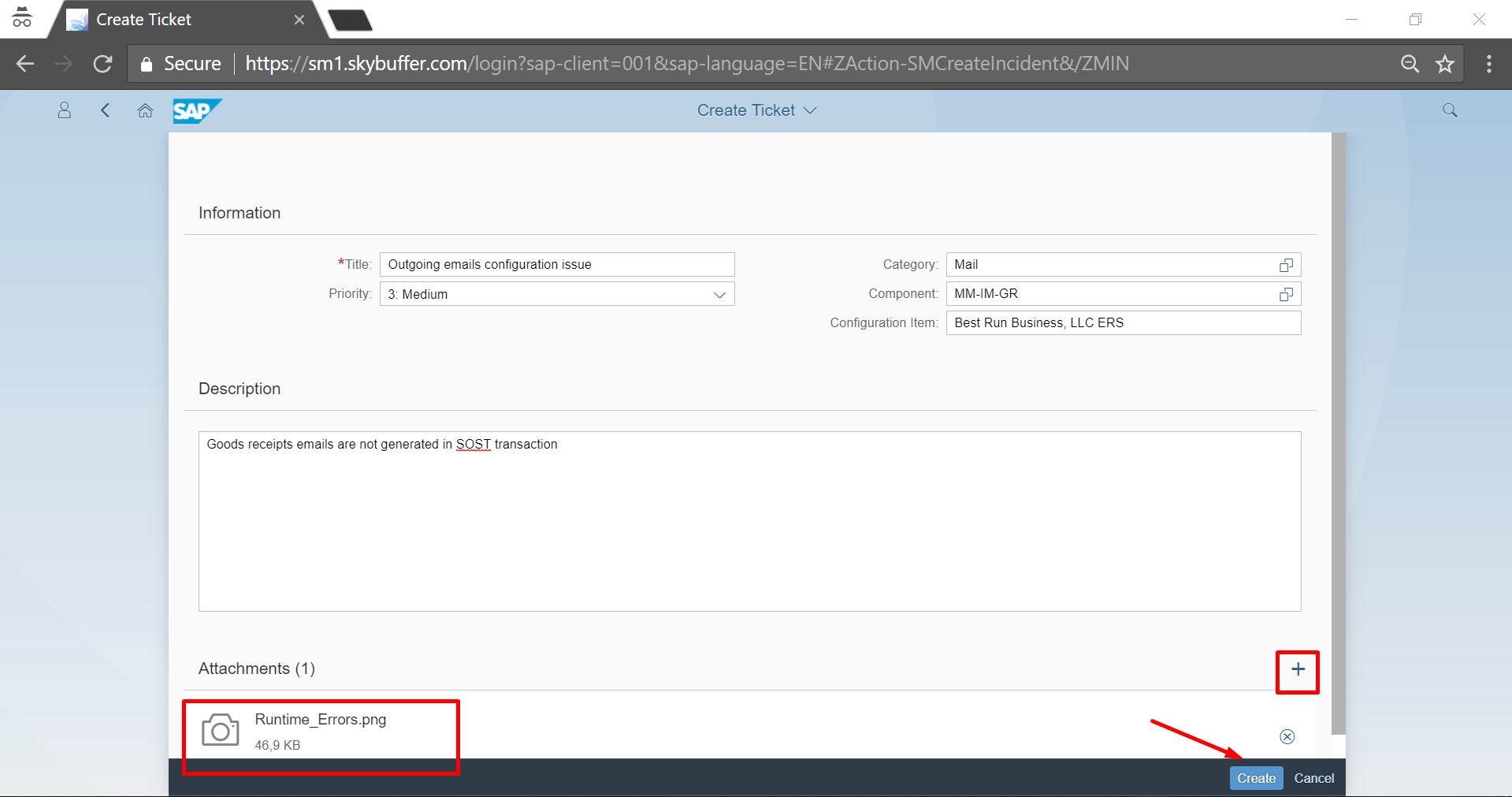 As soon as you have created your ticket, our support team is immediately notified of your problem and will start solving it. You can trace this process checking the status in the ticket itself.
We dare hope you do see and appreciate all the efficiency and benefits of using our Partner Portal!