We are delighted to present to your attention Skybuffer Partner Portal – an SAP Fiori Launchpad based solution, which is going to keep you instantly informed about all the activities regarding you as a Skybuffer Partner.
So, what you have to do is just log in from Skybuffer website as our Partner – you click PARTNER LOG ON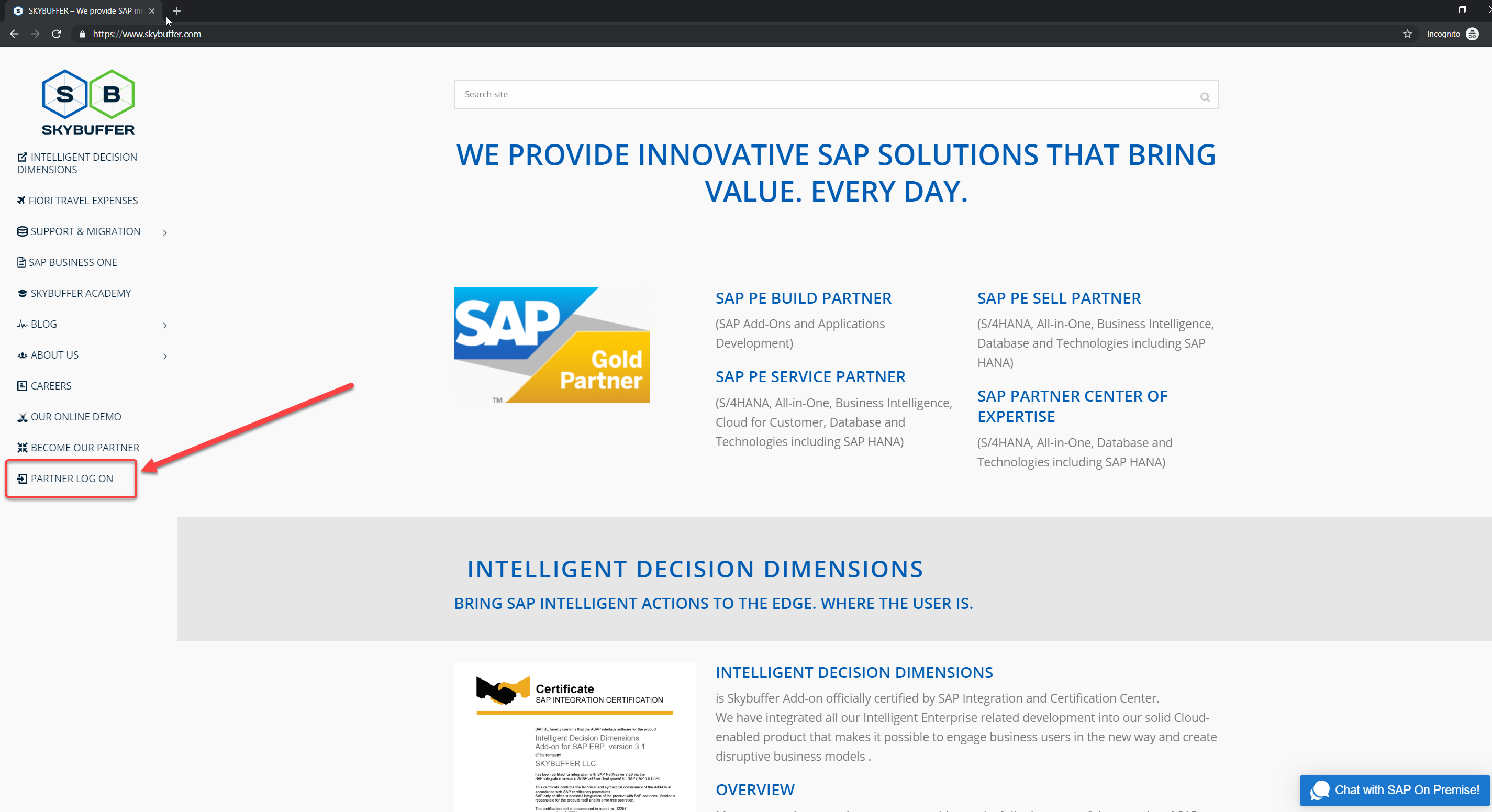 Enter the user name and the password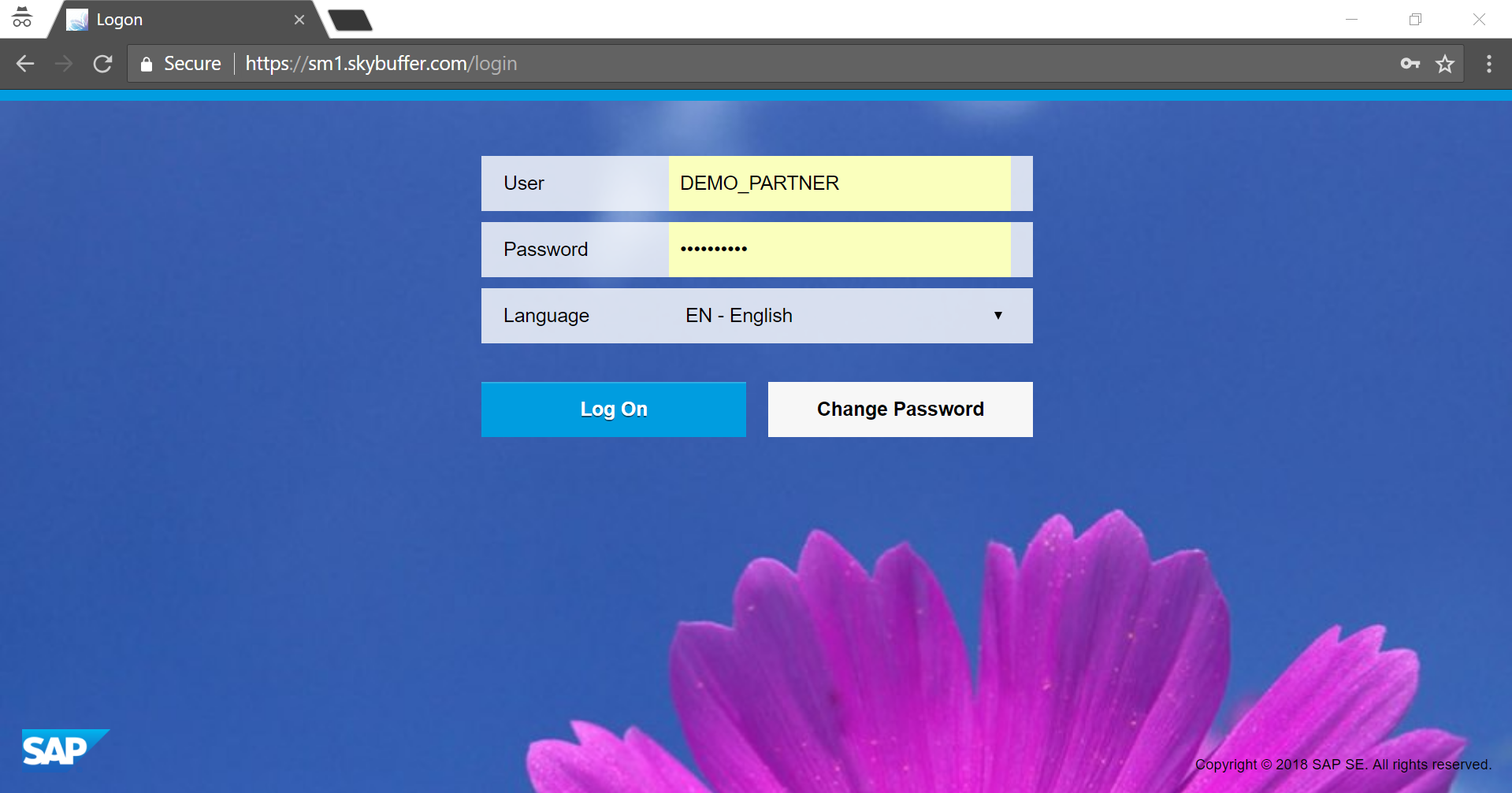 And here you are with a Fiori Launchpad based on Solution Manager and your own Partner Cabinet with our elaborate tools.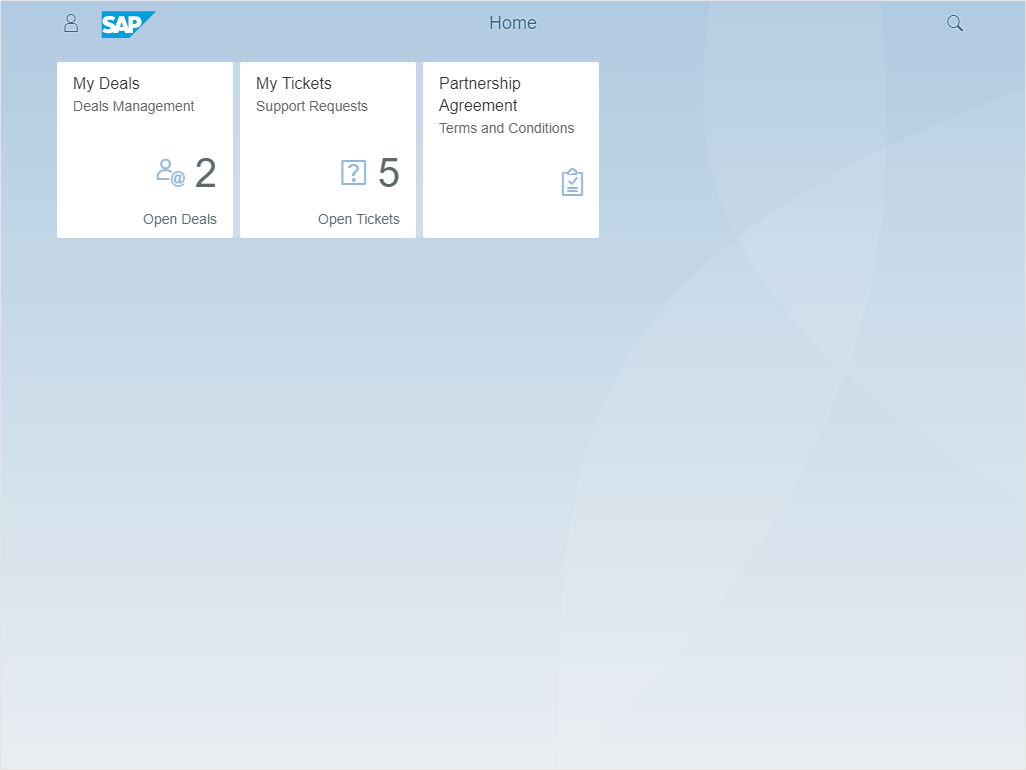 You can have in one place all your deals registered, your sales contracts concluded, your commissions earned and your tickets created.
Your Partner Portal has an intuitive interface making it really easy to navigate, enter and check data, do reporting, etc. Partner Portal is a continuously developing solution designed by Skybuffer for our Partners in order to improve, optimize and streamline our collaboration experience.
And now let us have a closer look at the application of MY DEALS.
The main purpose of this application is to communicate back to us all your deals as soon as you get in contact with your new lead that might use our SAP solutions.
In this case, the main benefit for you as our Partner is that we will not moderate other Partners to work on the same deal and we will help you close the case.
There are two possible scenarios of how we can assist you with your new deal:
Skybuffer gets contact information from you via deal registration and will work with your lead in order to sign a contract. In this case you have a Standard sales commission amount.
You just keep Skybuffer informed that you are in negotiation process to sell our SAP solutions and get a sales contract signed using your own company forces. In this case we will pay you extra 50% of the Standard sales commission.
In both scenarios you are entitled to pre-sales support – either our knowledge and expertise, or presentation, or even SAP pre-sales system access and pre-sales scenario setup – all these are of much use to assist you to close the deal.
Now we open MY DEALS application and see that there are no deals registered yet and we click PLUS in the left-hand bottom corner in order to create a new deal.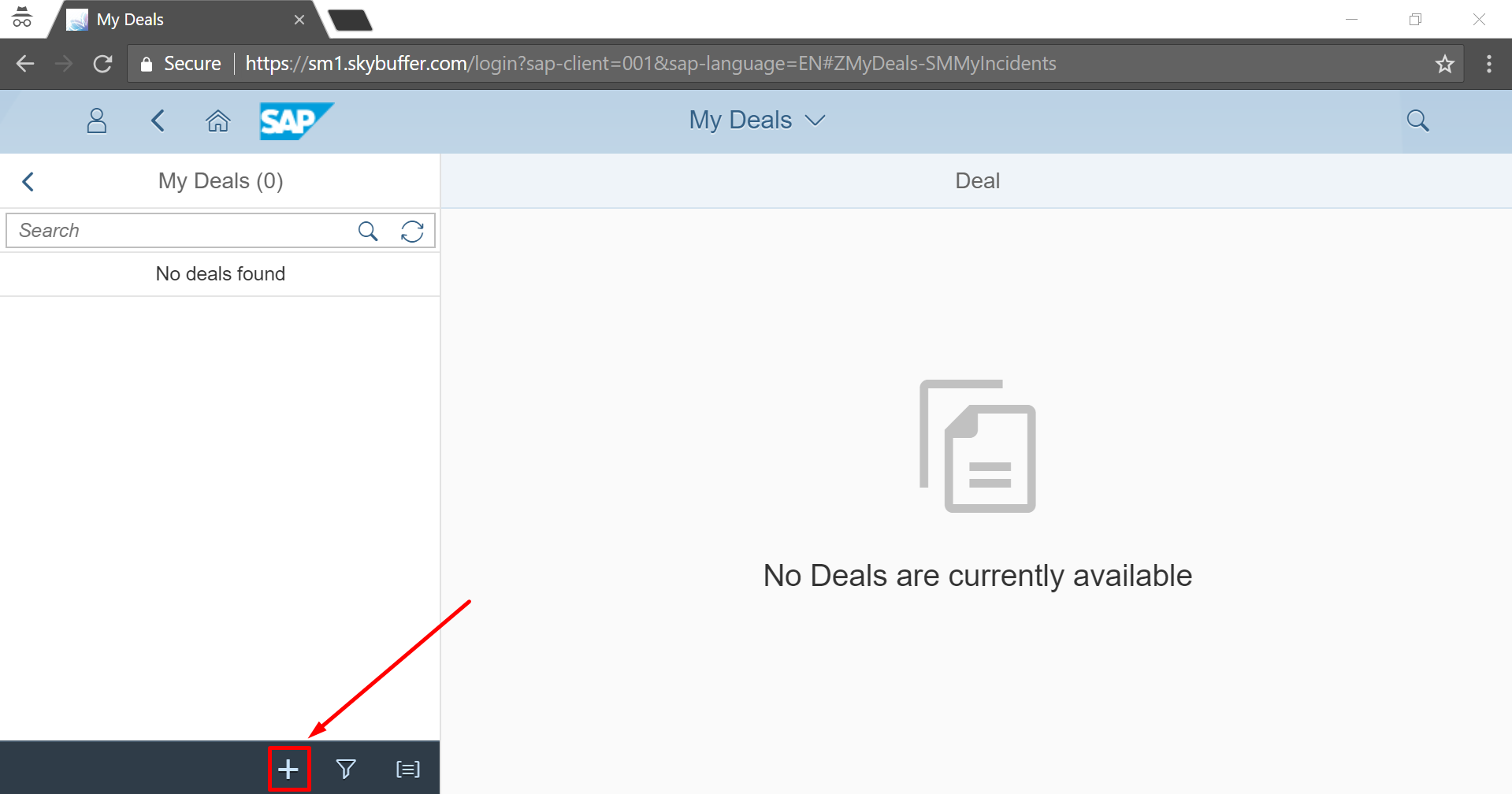 You can type the name of the transaction in the field of title, for example, Selling YCA1 S/4HANA to BRB (Poland). You can set the priority status for our deal – from low to very high.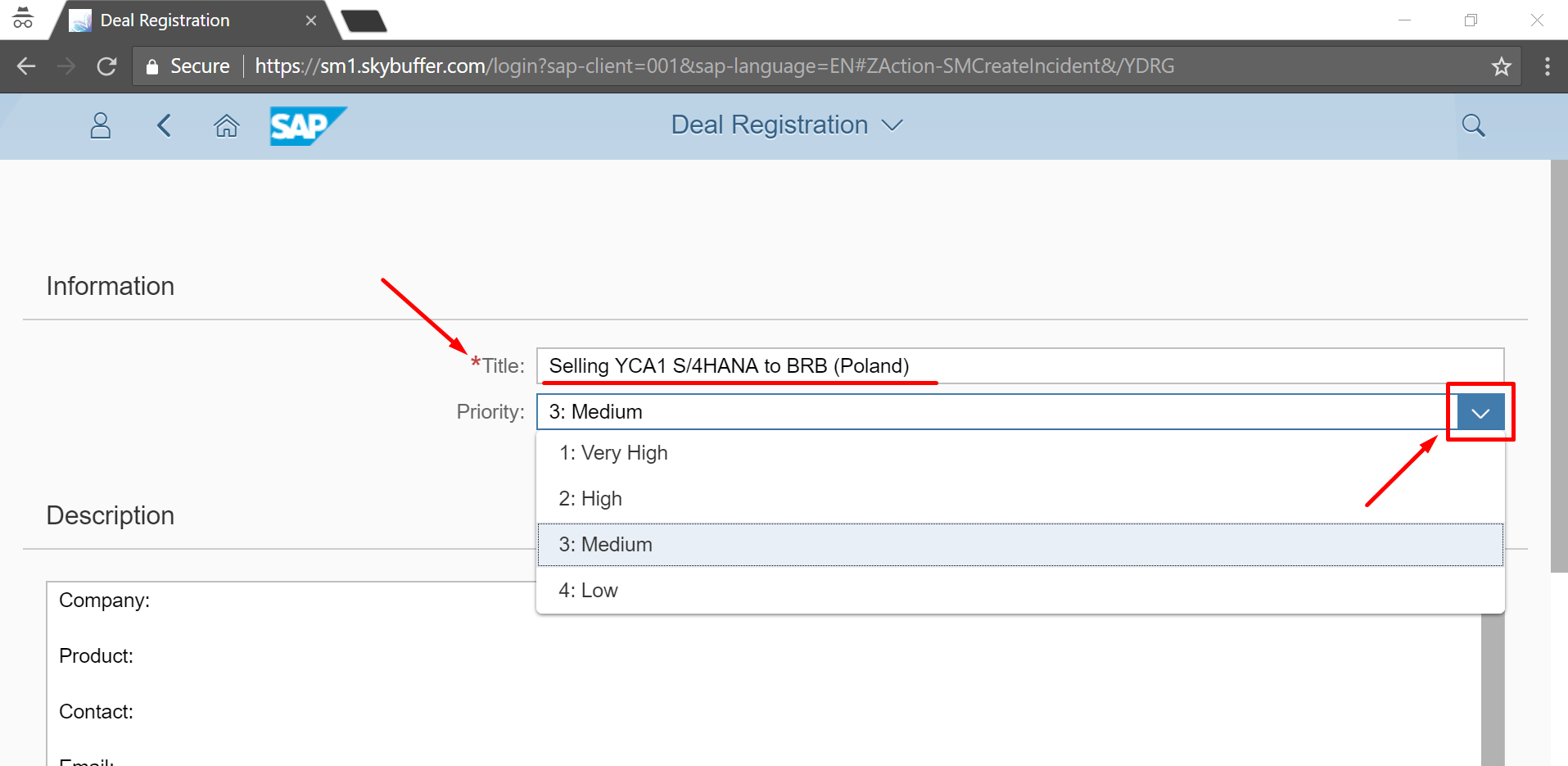 In the field of Description, you can enter the details of this transaction such as Company Name, Product, Contact, Email, Phone number and Comment. It can look like this: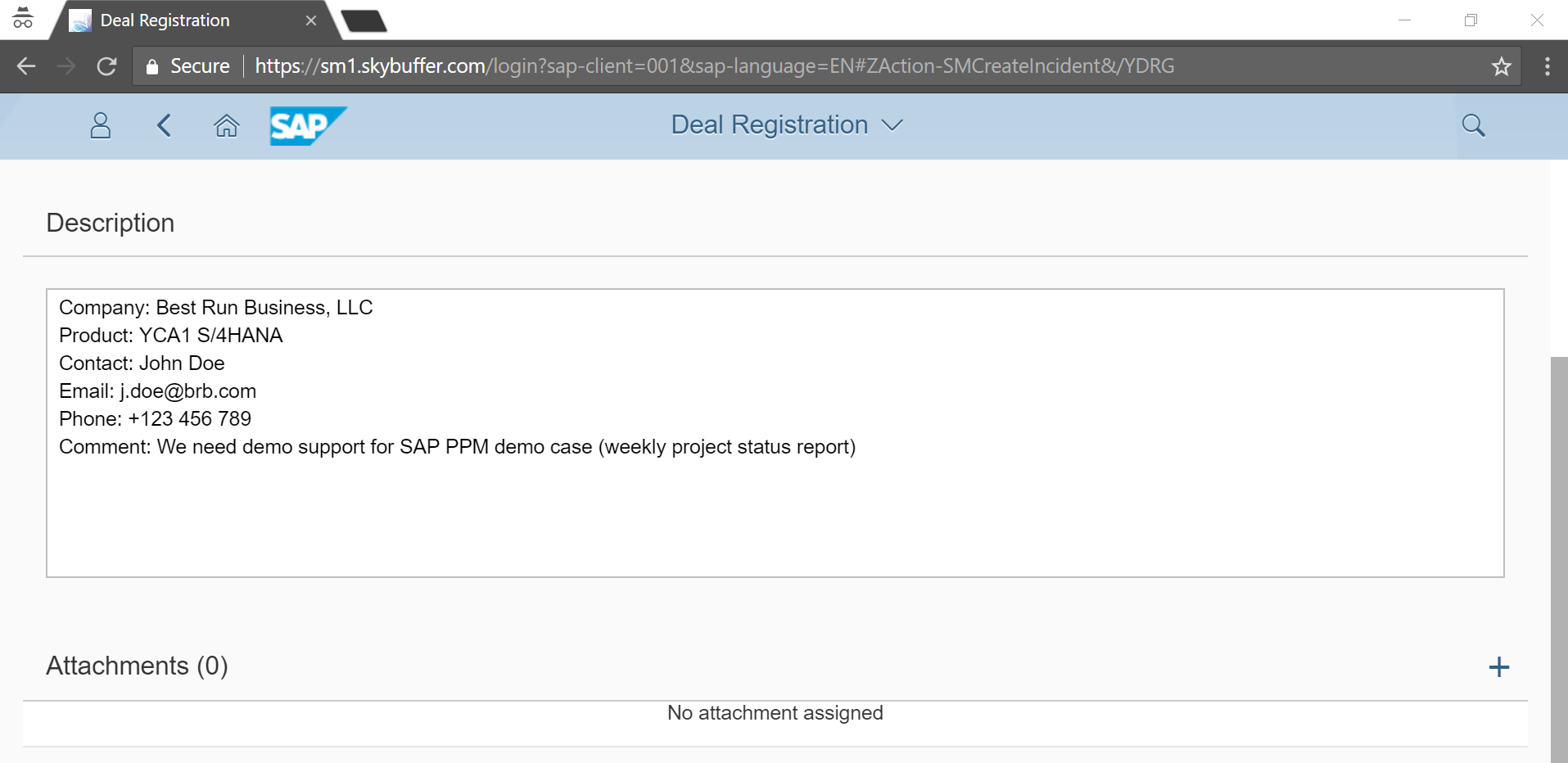 You can add any relevant attachments if necessary, for instance a couple of screenshots from current SAP system of your lead to help us better understand what kind of support you would like to have from Skybuffer side.
Once we are done, we click CREATE button to save all the information.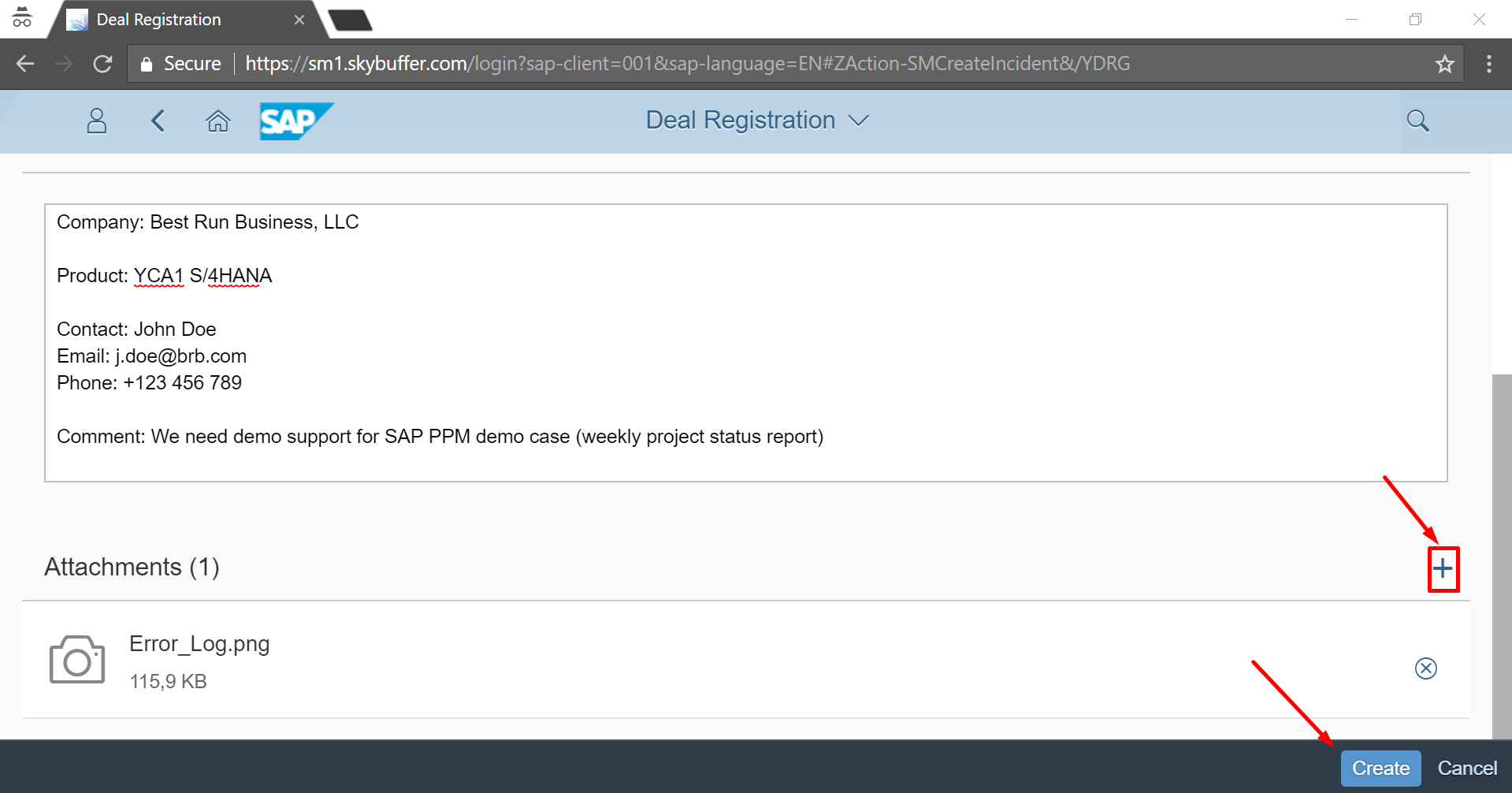 Your deal is registered in our system automatically, an appropriate email notification will be generated and sent both to you and our pre-sales support team. We will get back to you immediately, usually on the same day. You will be instantly notified via email once a reply from our support team is posted to the deal.
So, as you can see, the application of MY DEALS enables you to have all your clients and deals easily registered and makes them convenient to be checked any time.