Automate. Integrate. Scale.
Where innovation meets
expertise
We offer a holistic system to completely automate your business processes – a business tool for customers, vendors and employees that really works.
Our products in SAP Store
Tapestry 2022
BNB 2021
SAP Innovation Awards
We are what we repeatedly do
Innovation of our products and professionalism of our team have been twice recognized with our clients selected finalists of most prestigeous SAP Innovation Awards in 2022 and 2021

User Management
Cross Application
Human Capital Management
Finance
Controlling
Supply Chain Management
Supplier Relationship Management
Enterprise Assets Management
Enterprise Portfolio and Project Management
Order-To-Cash
Customer Care
Transportation Management
Solution Manager
Banking
Healthcare
Education
Retail
Telecommunications
Holistic Conversational AI system to enable direct access to the backend data in any language, any channel, both in text and voice
Demo Portal
Turnkey core-embedded AI content for different LoBs and industries
We believe that every enquiry can be automated. Get things done in chats!
80%
automation level in first months
+25%
employees efficiency in weeks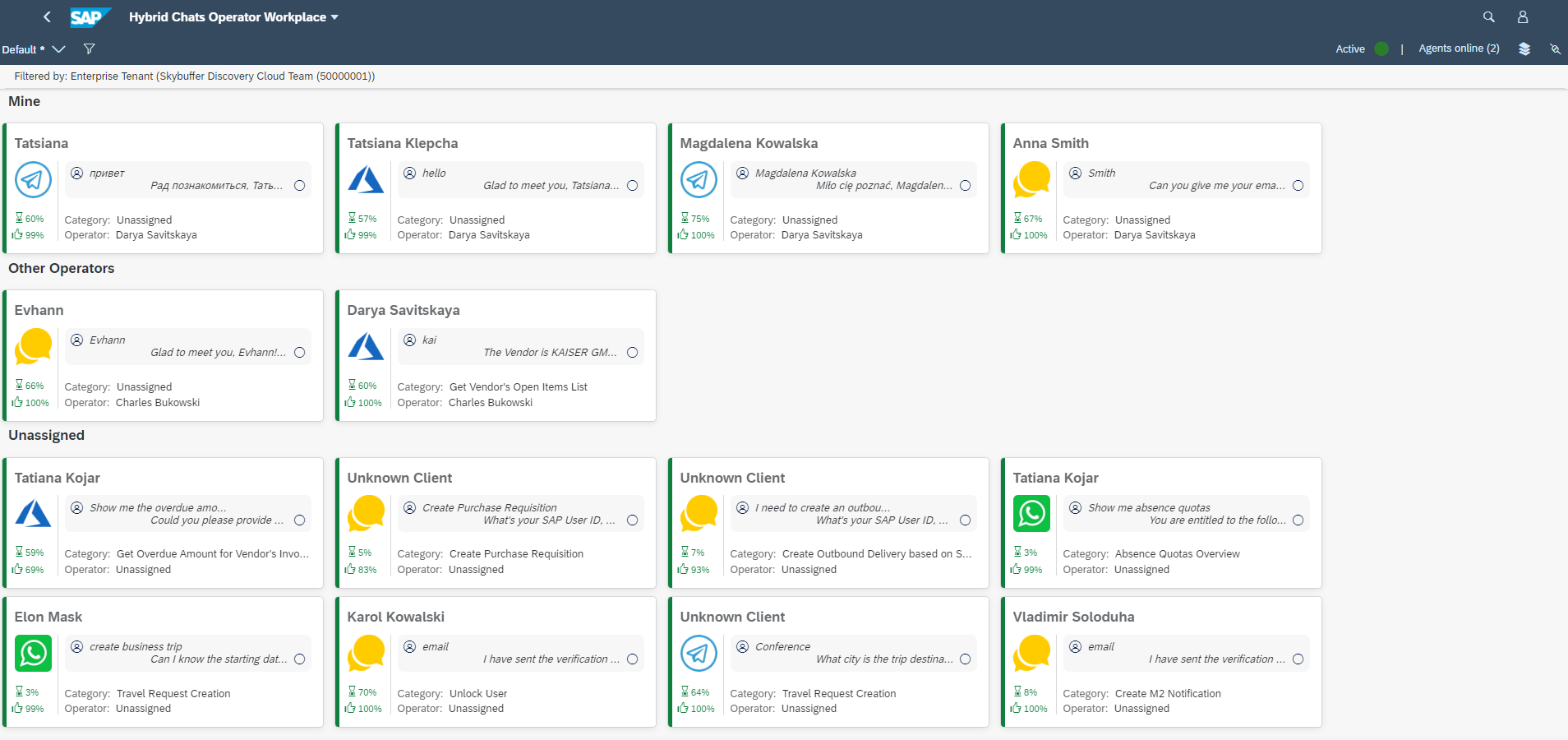 Hybrid Chats Operator Workplace to monitor all dialogues with AI in the real-time mode and step in at any point of time to adjust cognitive automation scenarios, provide urgent assistance, or trigger the appropriate skill.
Hybrid Chats Operator Workplace
Hybrid Chats Operator Workplace
Personalized customer care? Back up with seamless handoff to a live agent!
Our respected customers
Success is never final!
Skybuffer SAP Blogs
Skybuffer in news
Skybuffer showcased in mass media
We are being noticed!
Follow us in SAP blogs, learn about our achievements and recognized innovations in mass media