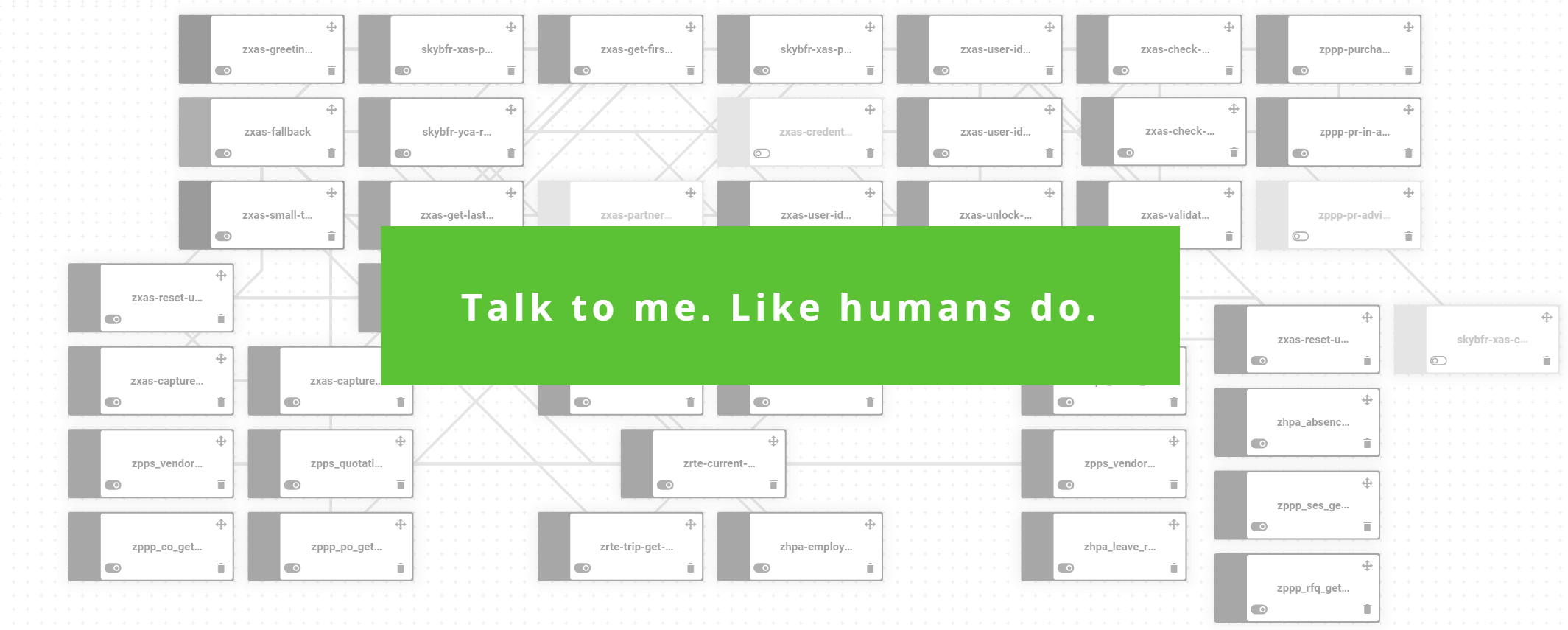 Are you already tempted by the advantages of virtual assistants? Then it's time to enhance your customer service with Joi, our SAP Conversational AI-powered chatbot.
We have developed an easy-to-use bot with built-in NLP, machine learning, AI, and all the components to turn human requests and system data into conversations.
Our smart chat bot facilitates intelligent dialogues between people and systems and brings instant value within a lot of SAP scenarios (Solution Manager tasks, Human Capital Management, Finance, Basis Administration, Sales and Distribution, Material Management, Project Management, etc)
Joi is designed for rapid implementation and her logic can be extended for any customer-specific needs.
We develop and improve our bot on a daily basis using the training tool powered by the machine learning together with natural language processing algorithms, and including unrecognized queries in our scenarios.
The type of AI that's going to help you achieve more. The type of AI that is here to make you more productive. The type of AI that frees you up to focus on the tasks that can't be automated.
Skybuffer Joi Chat Bot is delivered as a single universal virtual assistant with the following values
Not just a ChatBot – ActBot. Not just a Robot – ROI-bot. Enjoy our Joi.
While regular bots just bring you into conversation – our Joi brings you into action. Check out the main benefits which guarantee your fast magnificent ROI.