Solution Brief
Action Cards is a part of Intelligent Decision Dimensions that is designed to provide universal and integrated with SAP NetWeaver on premise core functionality emailing framework for business workflows and email-to-SAP type of communication. With its asynchronous intelligent actions and information cards, On-Premise Intelligence brings SAP to any edge where the business user may happen to occur.
Key Benefits
Speed up your productivity
Take advantage of quick decision emails and email notifications using our rapid implementation kit and enjoy the flexibility of the authorized decision making process via the most common for business users email channel of communication leading to your maximum efficiency.
Get your business-specific customizing
Adjust HTML emails templates and customize steering parameters to meet the needs of your business model
·        Email notifications allowing asynchronous (offline) decision-making without having to log in ​SAP system​
SAP Business Workflow email notifications generation with Skybuffer Action Cards allows capturing decisions directly via email interface, so it facilitates business users interaction with SAP and speeds up the decision making process.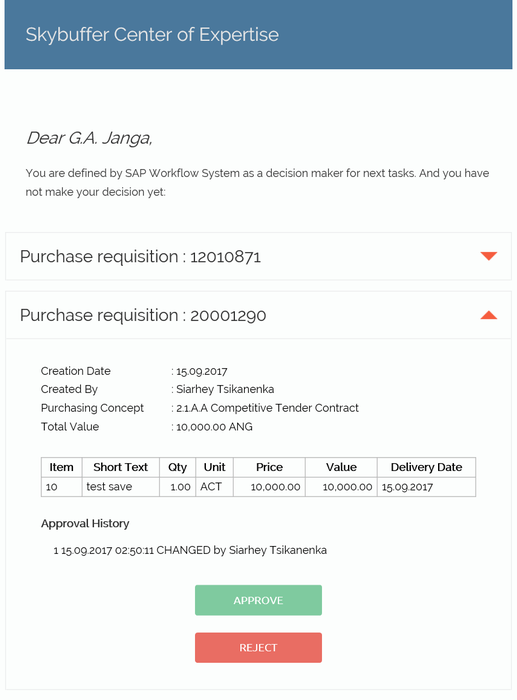 ·        Reminder notifications as one email collecting all decision requests in the accordion view
Business users will benefit from getting single emails with all outstanding decision items that will allow them to approve or reject directly from the reminder email without a necessity to log into the SAP system.
·        Business users can send attachments to SAP simply via email
Now business users are able to send emails directly to SAP and these emails are converted into comments and attachments for the appropriate business object that is mentioned in the email subject.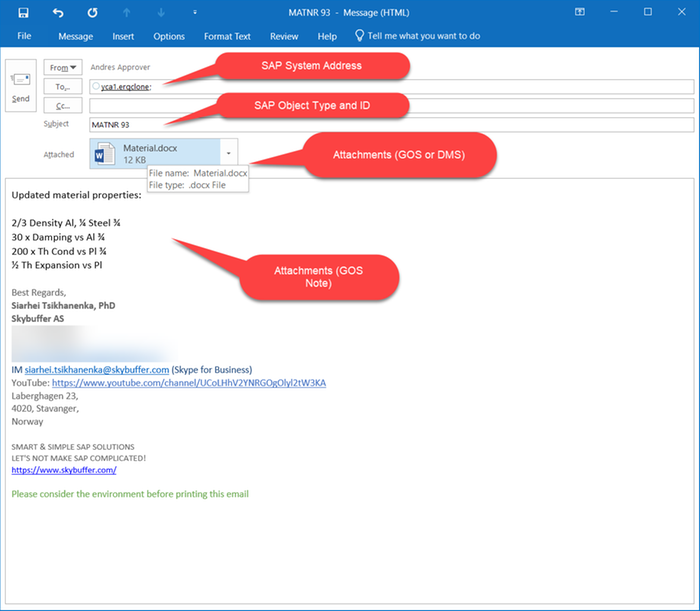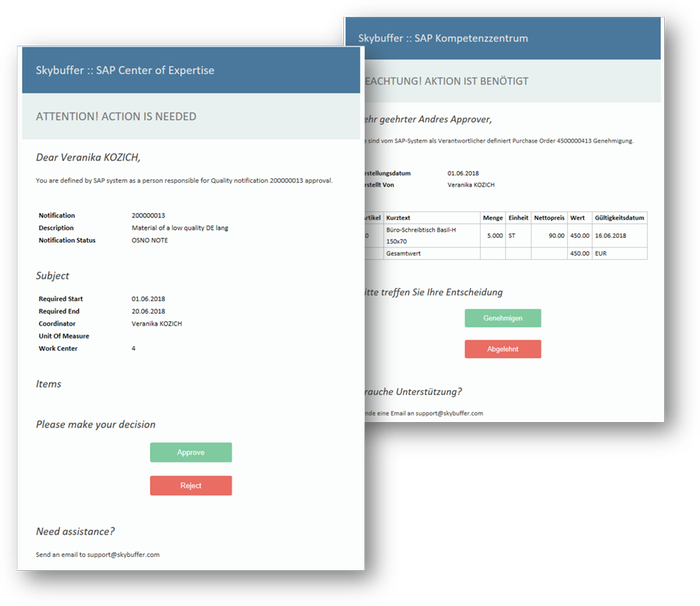 ·        Multilingual support with SAP Translation Hub integration
Embedded and configurable integration with SAP Translation Hub for multilingual email notifications and workflow decision emails
·        Rapid Deployment Kit speeding up implementation process
Skybuffer provides the Rapid Implementation Kit and Skybuffer virtual academy materials to support both Partners and Clients during the Add-On implementation process. We also provide Solution Manager access to our Clients and Partners to request free of charge consultancy support in order to get a better vision of the optimal Add-On implementation for a particular business case.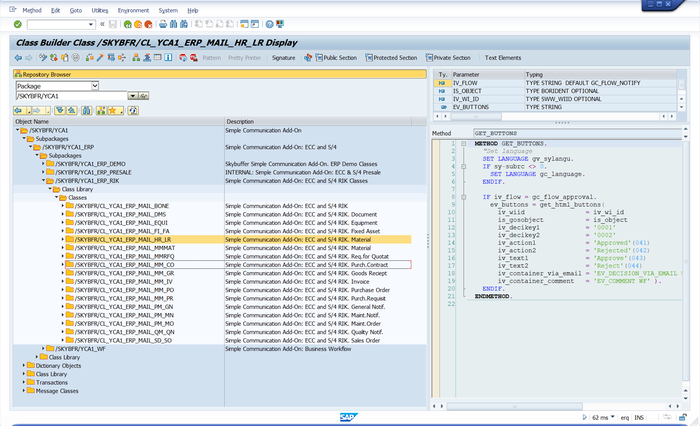 Available Business Packages
There are 3 business function sets of SAP certified Part of Intelligent Decision Dimensions Add-on that can be installed into on-premise NetWeaver system (depending on the application component).