Intelligent Decision Dimensions
Holistic Conversational AI system based on SAP BTP enables direct communication to the backend in any language and channel, both in text and voice thanks to its turnkey AI content, out-of-the-box integration with any digital system, and Hybrid Chats extension managing human expertise in the chat.
Chatbot to qualify and retain users, navigate and consult, and provide access to system data. Speaking 100 languages, embedded into any communication channel and digital core, it's an enterprise-level product for all LoBs with the goal to humanize, expand and make the IT landscape more accessible.
Demo Portal
Pricing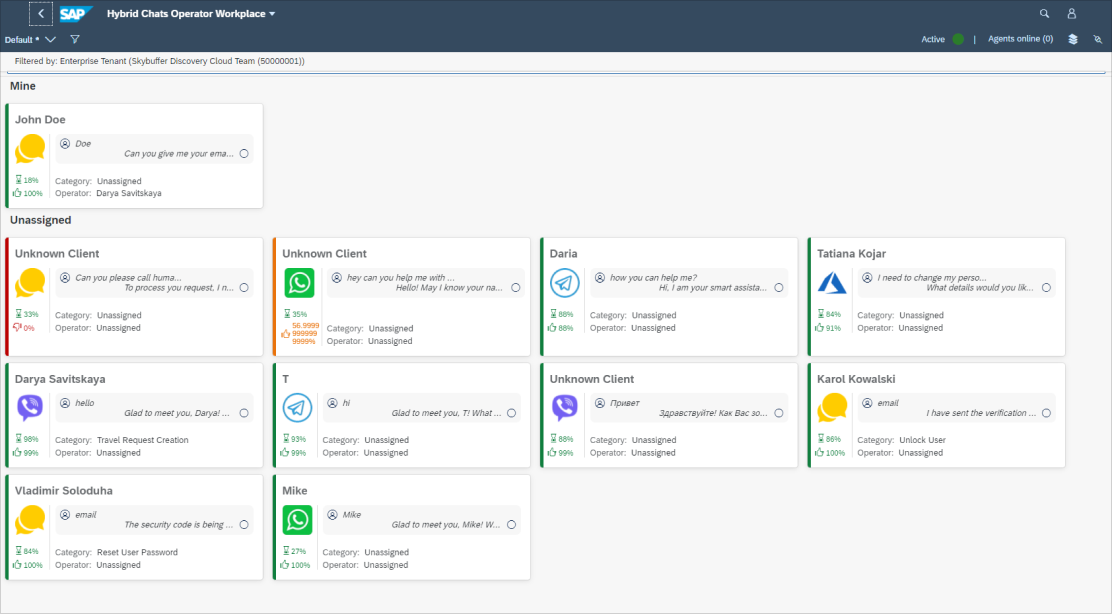 Hybrid Chats Operator Workplace allows monitoring all dialogues with AI by human operators who can seamlessly join any conversation in the real-time mode in order to adjust cognitive automation scenarios, provide urgent assistance where human expertise is necessary, or trigger the appropriate skill.
Demo Portal
Pricing
Hybrid Chats Operator Workplace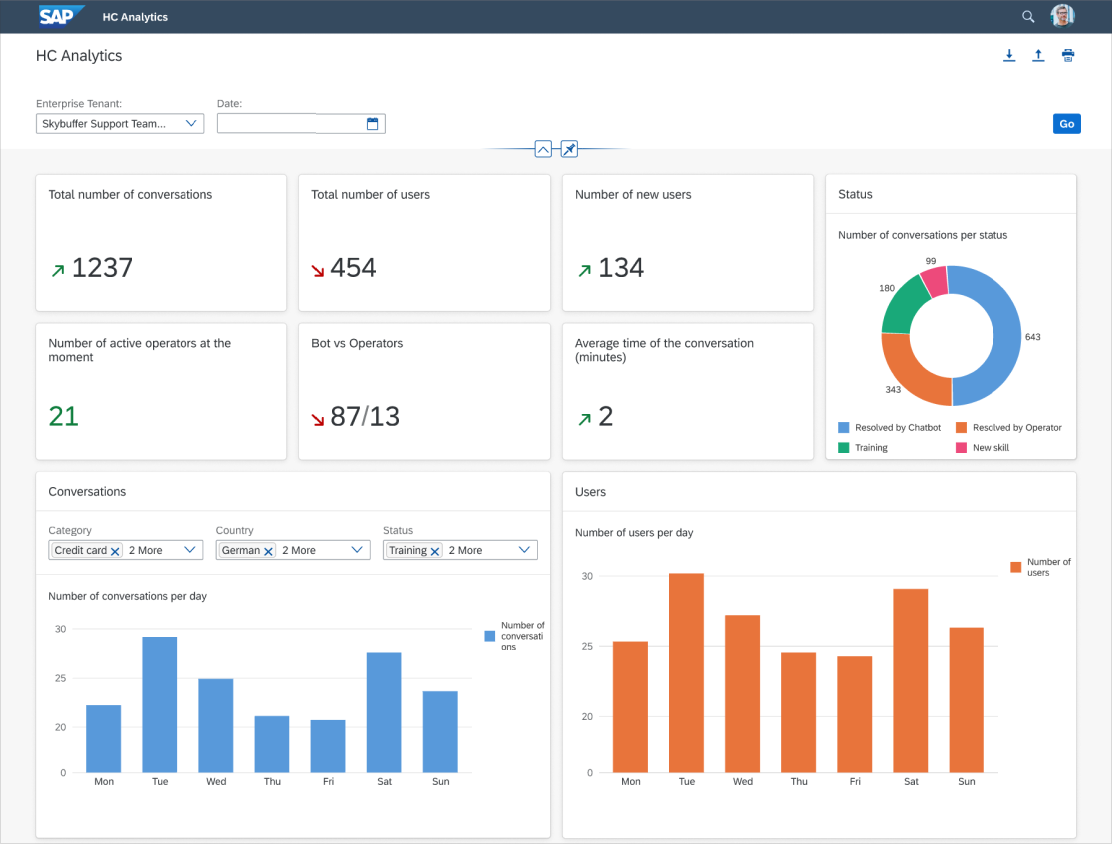 Analytics and reporting of any complexity level with automatic categorization of all users' requests, their logging for further analysis, and finding ways to improve the cognitive automation model, permitting to analyze of both artificial intelligence and human efficiency.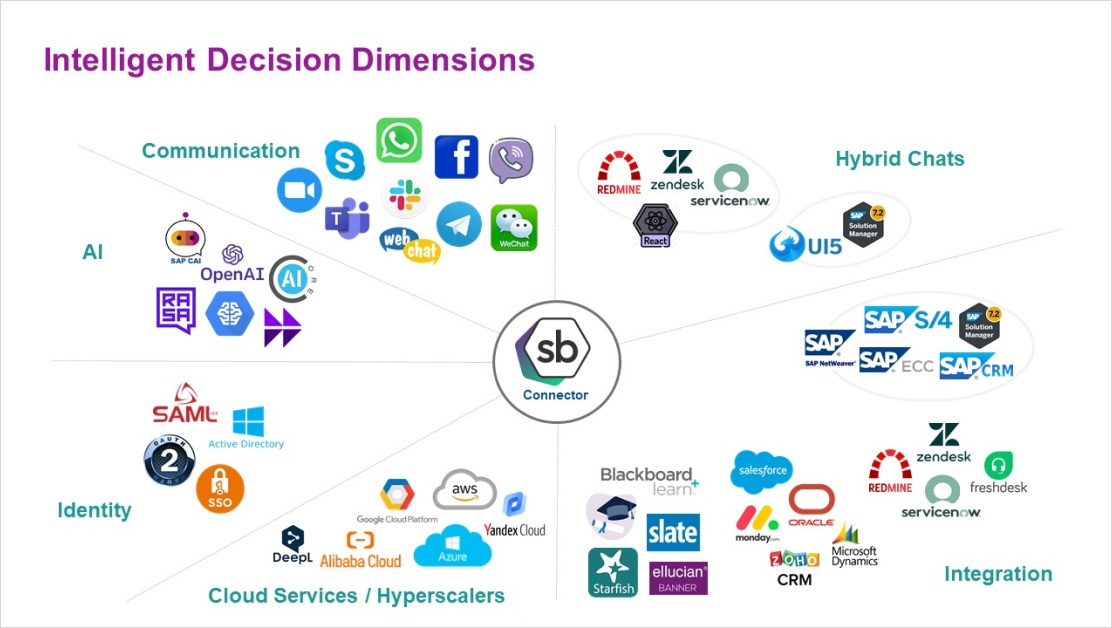 Out-of-the-box integration with a variety of backend digital systems both of SAP and non-SAP nature, having certified components to facilitate access to system data and execute actions for authorized users.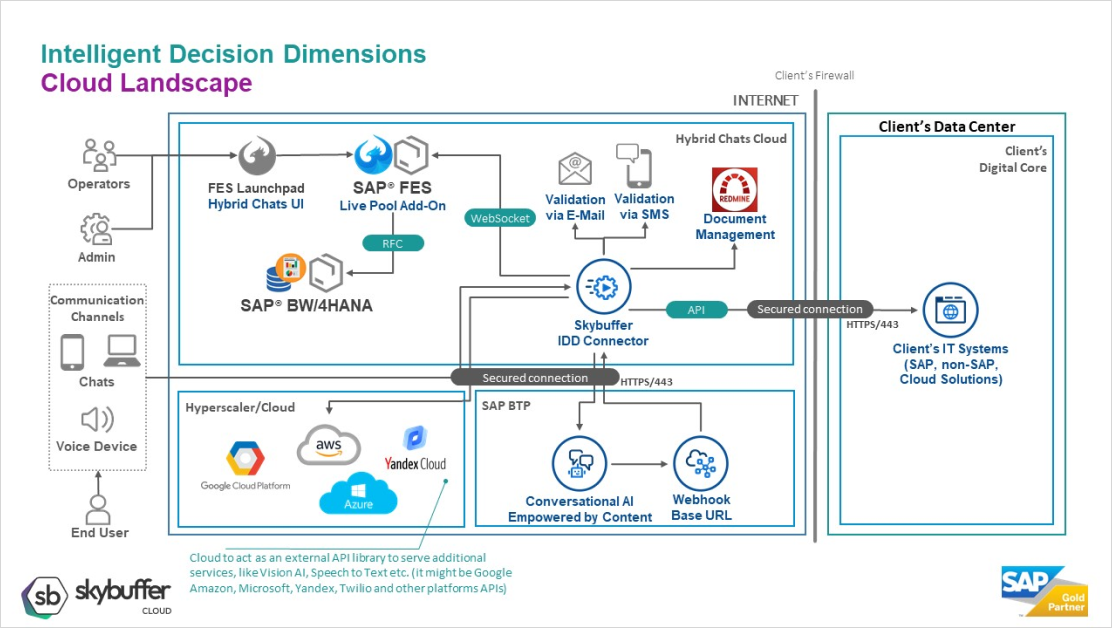 Flexible architecture with public or hybrid deployment options ensures compatibility with any technology and the highest security level of the environment to protect sensitive data.
Public and Hybrid Deployment
We are available for you 24/7/365