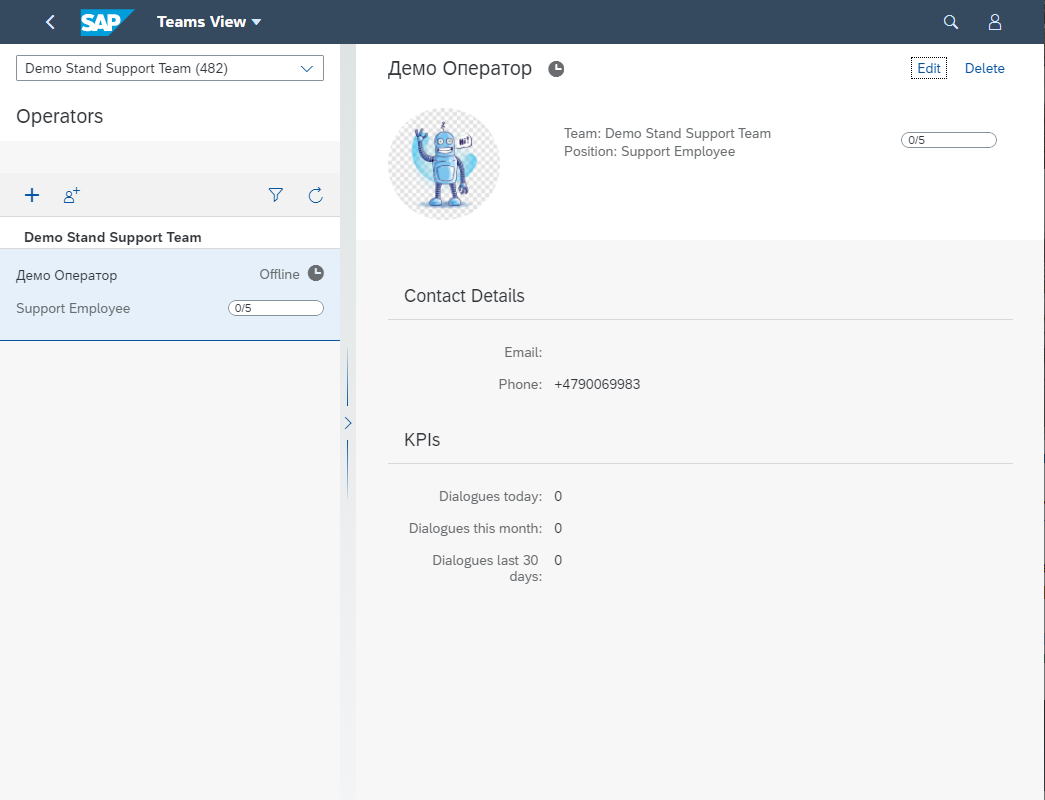 This application enables you to manage your company's organizational structure, that is, to create and delete operators of Hybrid Chats and their teams, to access the info on teams' members, to review and edit their data, and so on.
To be able to manage automatic categorization of all the dialogues, which is one of the most competitive advantages of the Hybrid Chats solution, we created three applications. Maintain Categorization is the place where you create different levels of categories (up to 4 levels). Assign Categories is about connecting the categories created in the system to the skills and scenarios developed on the platform. Translate Categories enables you to have all the categories displayed in the language of logging in.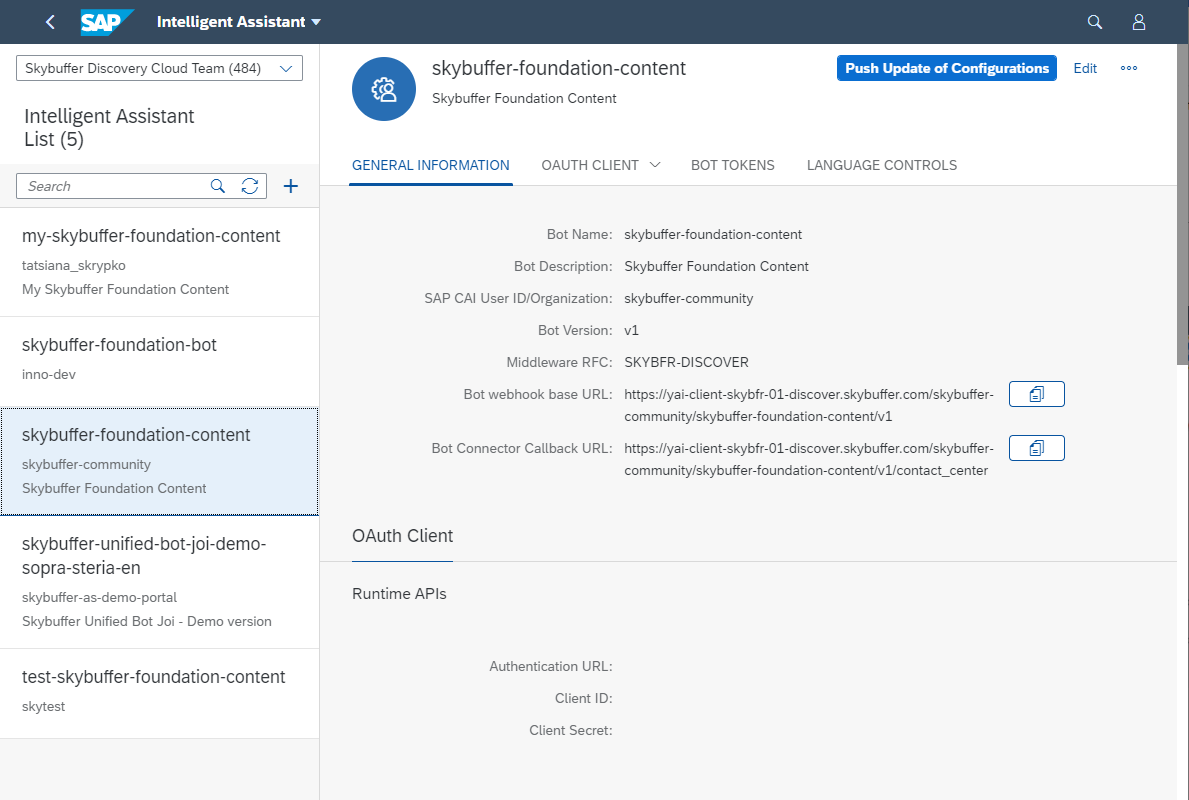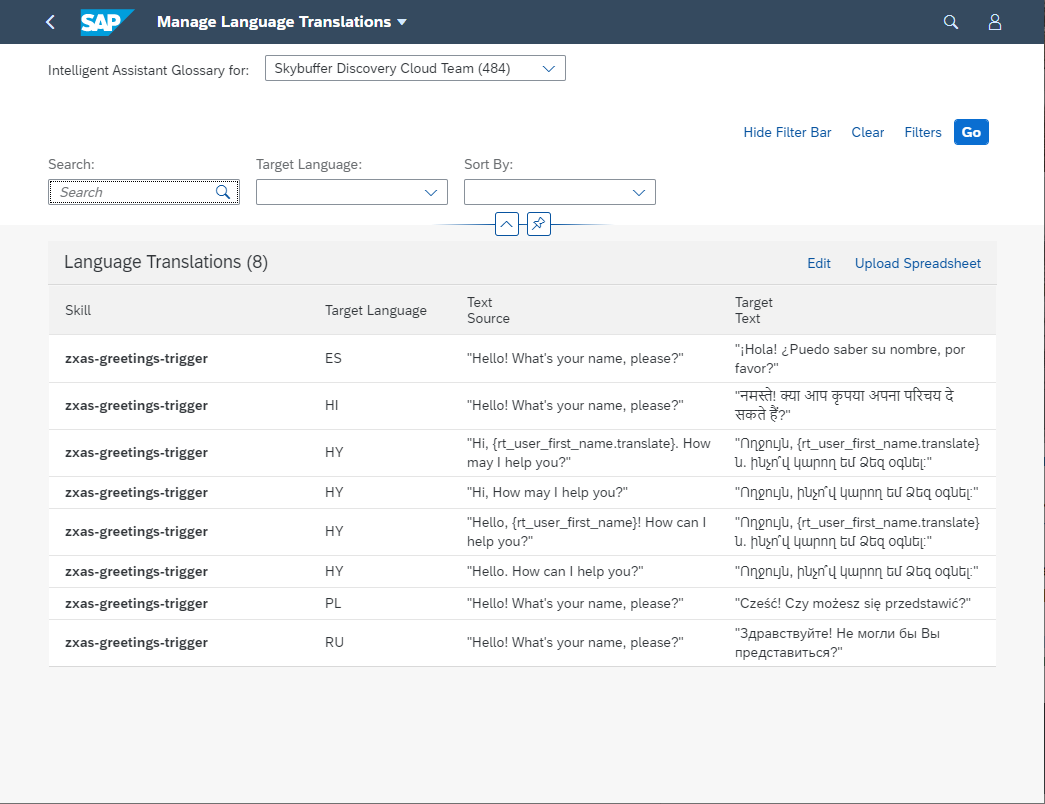 The intelligent assistant we developed on top of SAP Conversational AI is a truly multilingual chatbot supporting 100+ different languages. To make it as such, we employ services of automatic translation they are Google, Yandex, etc. To avoid using them and paying for them, as well as to make your chatbot communicate like a native speaker, we offer to customize translation of all the AI assistant's replies and add them into the application of Chatbot Vocabulary – simply by uploading via Excel for example.
This application is designed to enable you to have a chatbot instance registered in the Hybrid Chats solution, to get links to log the chatbot's answers in the contact center, to manage the languages in which the chatbot is to reply (that is, to activate some and deactivate others)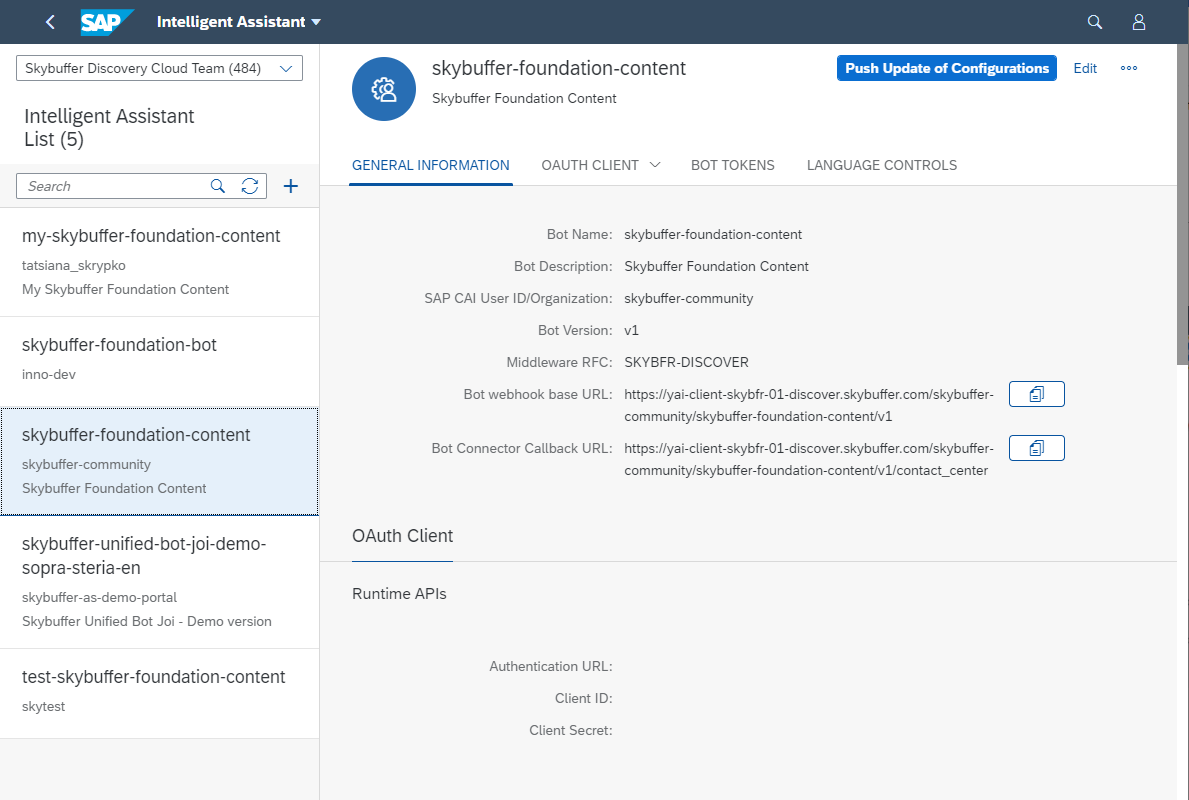 In this app you can have the channel created on SAP CAI platform registered in the Hybrid Chats and later on administer available scenarios – enable or disable them for this particular channel and so on.