We are delighted to present to your attention Skybuffer Partner Portal – an SAP Fiori Launchpad based solution, which is going to keep you instantly informed about all the activities regarding you as a Skybuffer Partner.
So, what you have to do is just log in from Skybuffer website as our Partner – you click LOG ON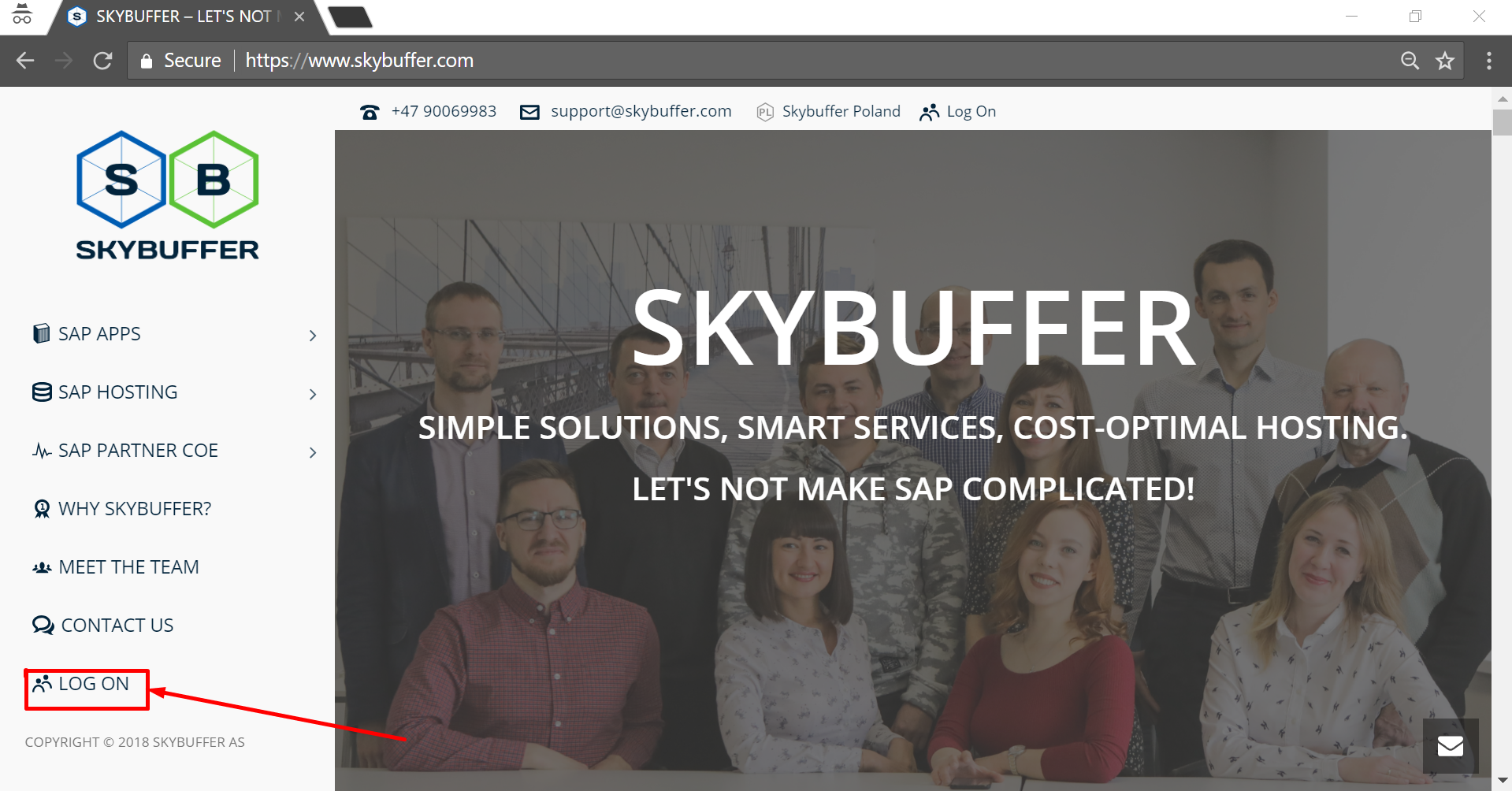 Enter the user name and the password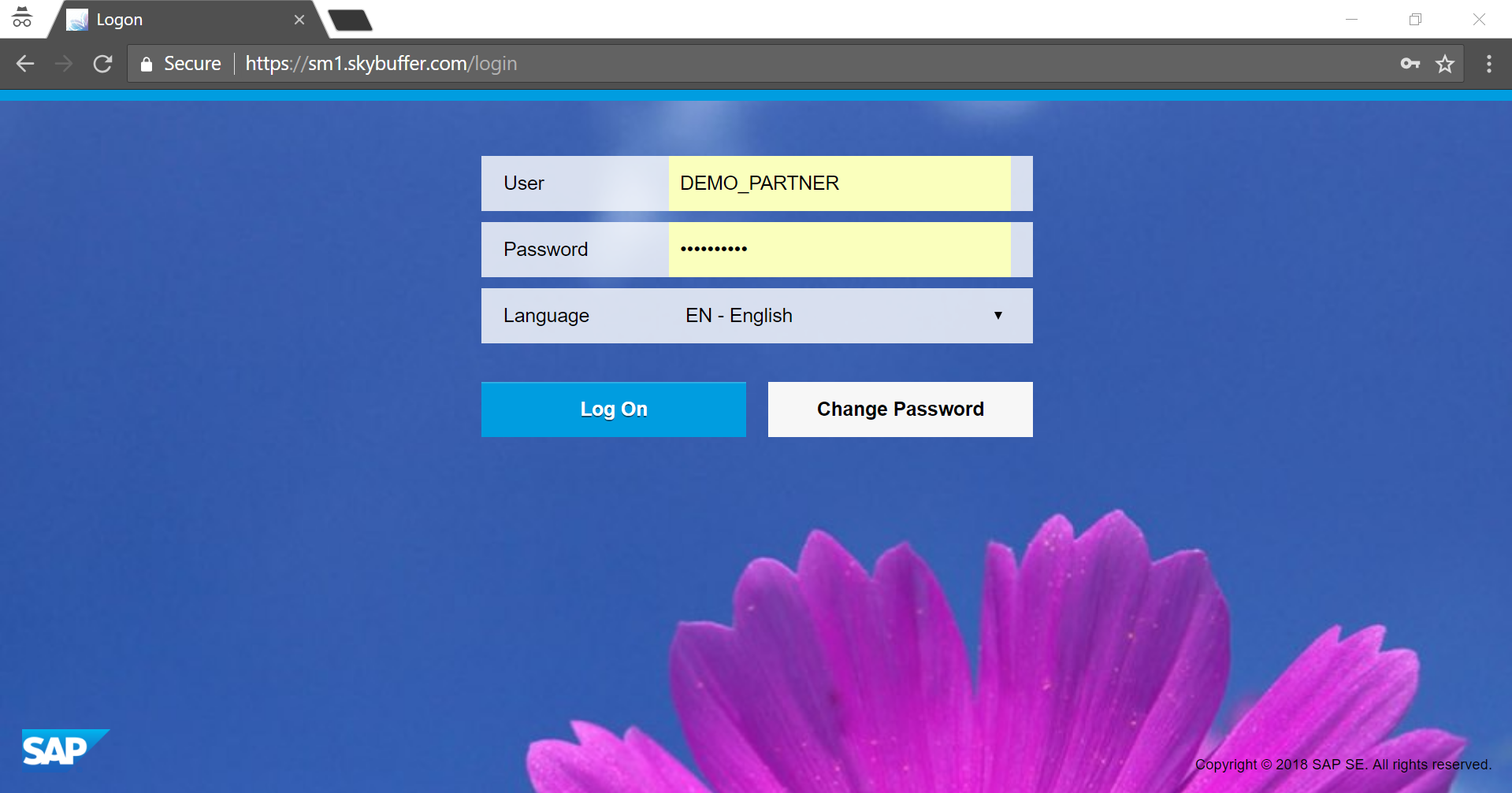 And here you are with a Fiori Launchpad based on Solution Manager and your own Partner Cabinet with our elaborate tools.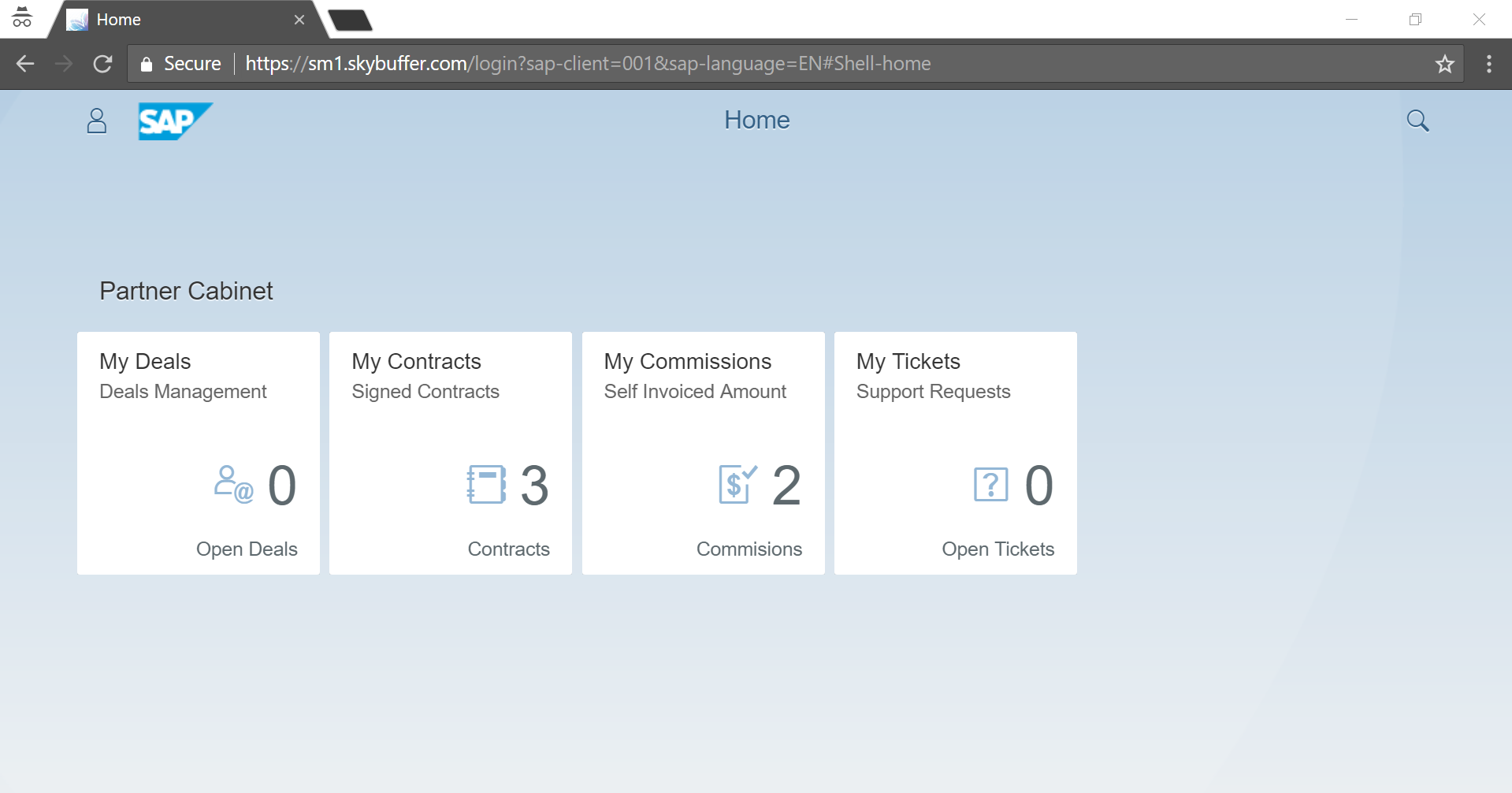 You can have in one place all your deals registered, your sales contracts concluded, your commissions earned and your tickets created.
Your Partner Portal has an intuitive interface making it really easy to navigate, enter and check data, do reporting, etc. Partner Portal is a continuously developing solution designed by Skybuffer for our Partners in order to improve, optimize and streamline our collaboration experience.
And now we are going to see it in use.
Let us have a closer look at the application of MY CONTRACTS.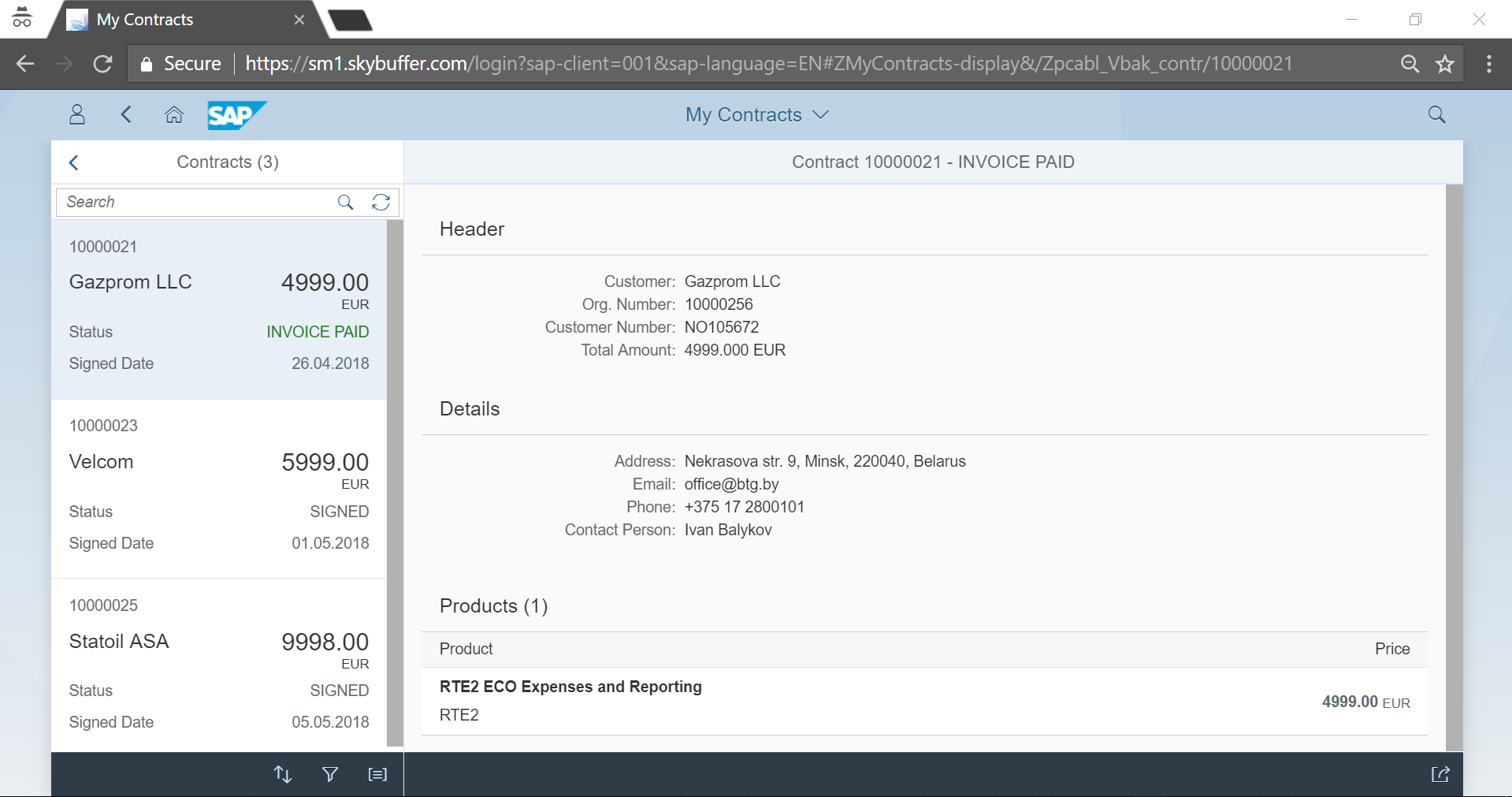 Here you are not supposed to enter any data, you will just see all the contracts concluded by you – based on your own deals registered in the application of MY DEALS. Now for the demo purposes we will show you some of our contracts. So here are three of them. You can sort them, filter and group if necessary.
The information contained is simple: Contract number in the Heading, Customer's details in the Header, their contact details in the Details, the product for sale in the Product.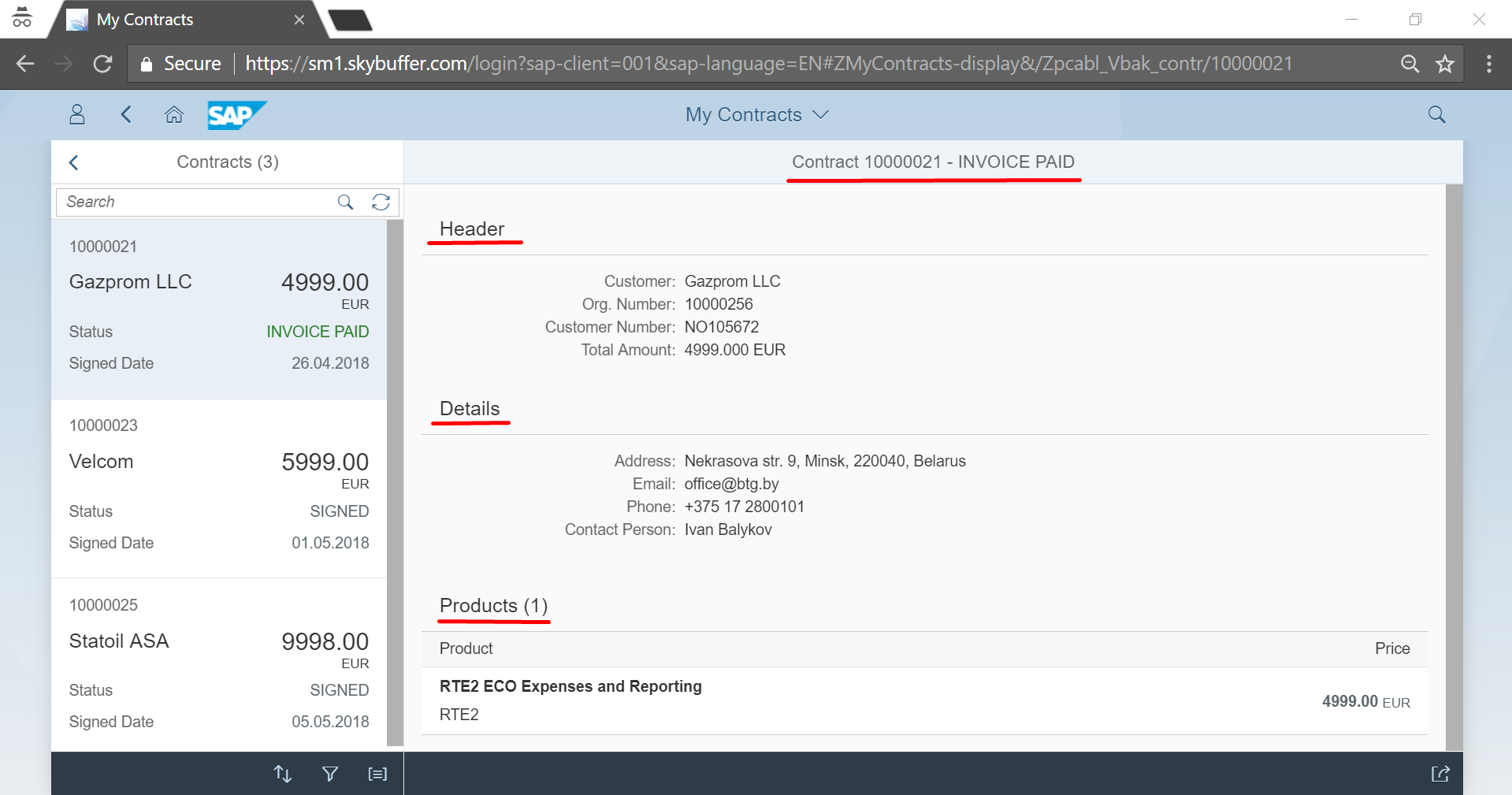 It is possible to see the status of the contract both in the list of contracts control and directly in the details of the header.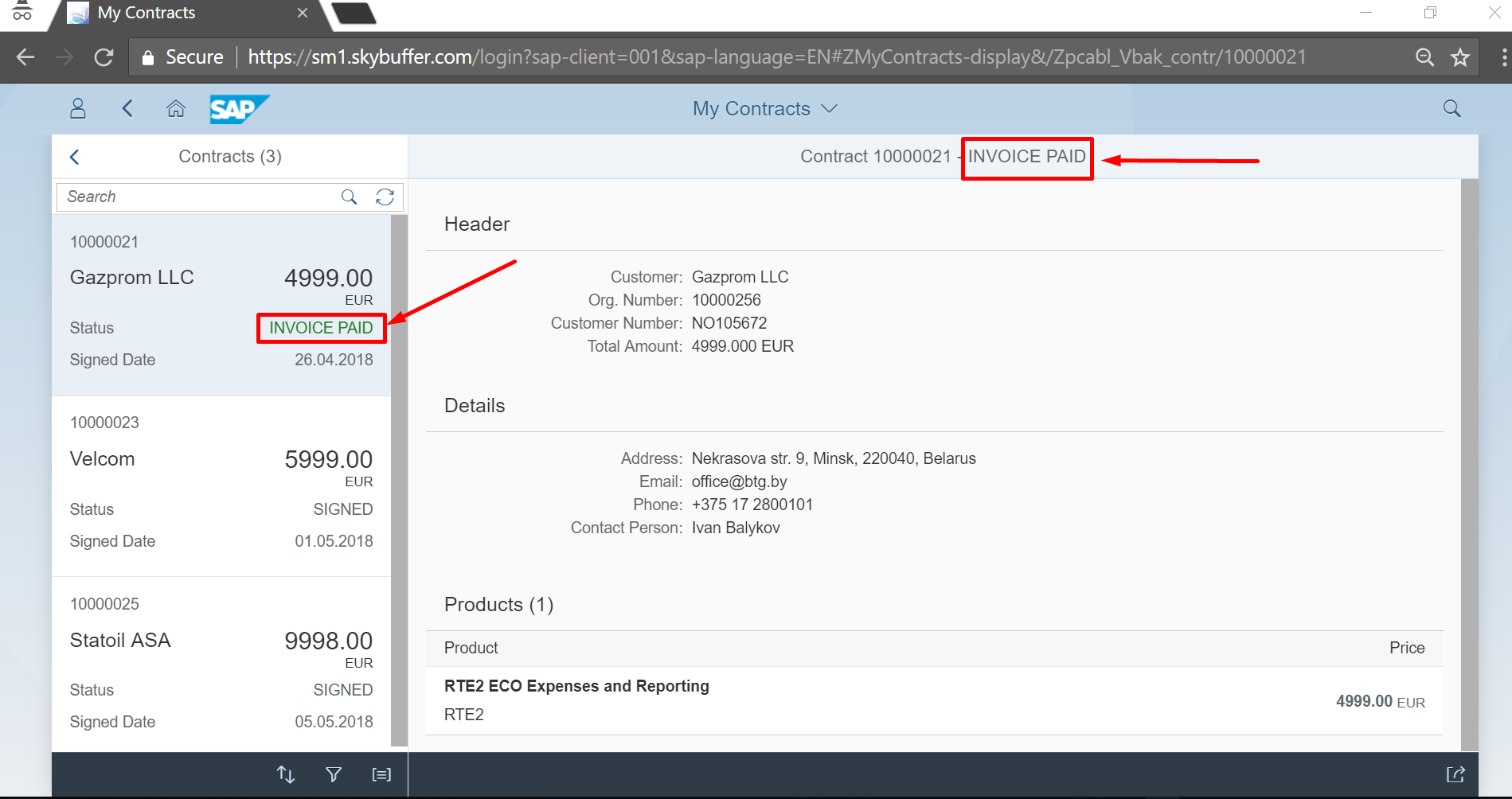 If your deal registered in MY DEALS has been accepted by us and a contract with a lead has been signed either by your team or the Skybufer team, here in MY CONTRACTS the status will automatically be shown as SIGNED – for example as in our case with Velcom.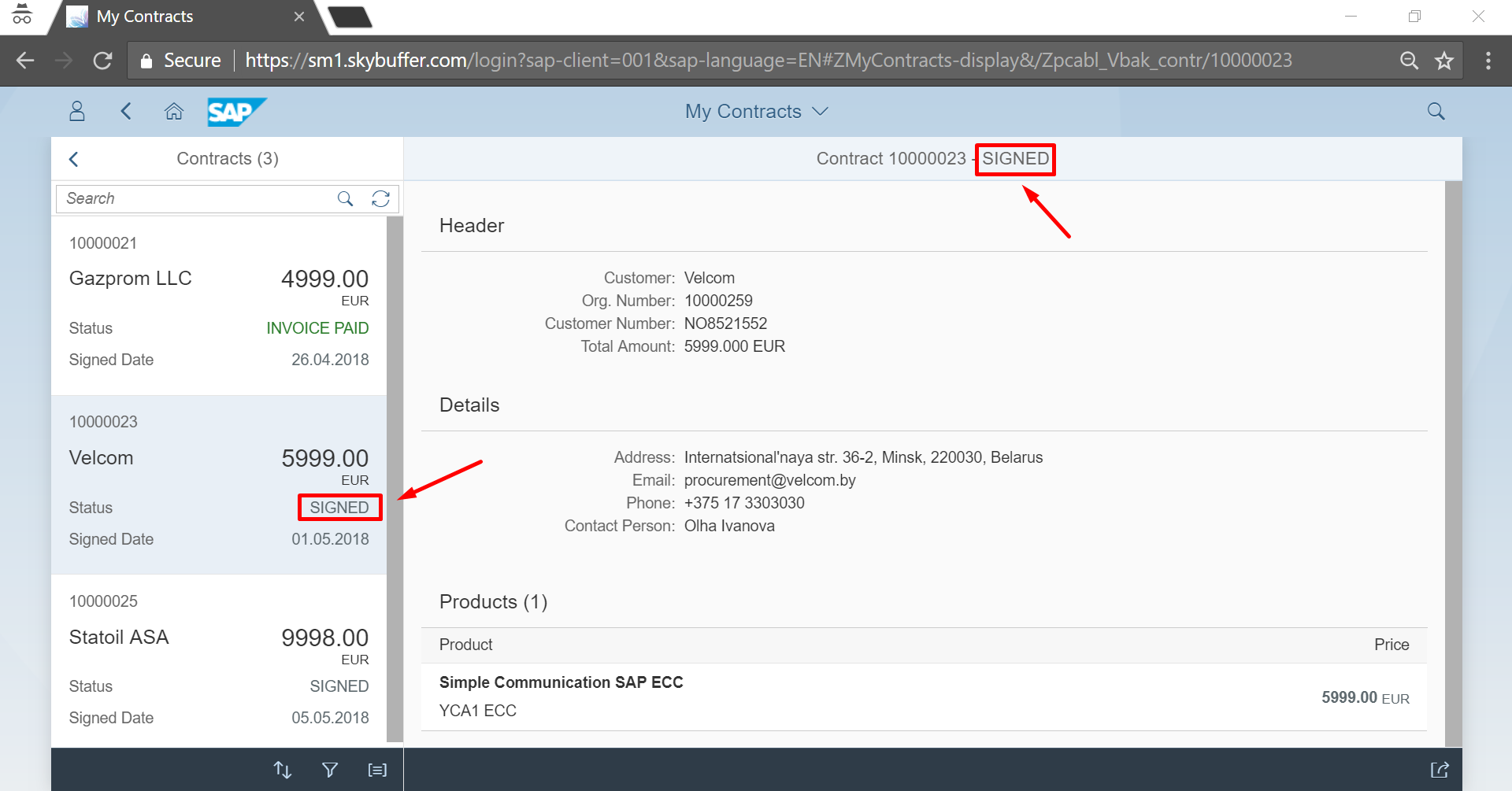 Once your lead has been invoiced for the amount defined in the contract and has paid this invoice – the status will automatically show INVOICED and later on INVOICE PAID – as in the previous example with the company of Gazprom.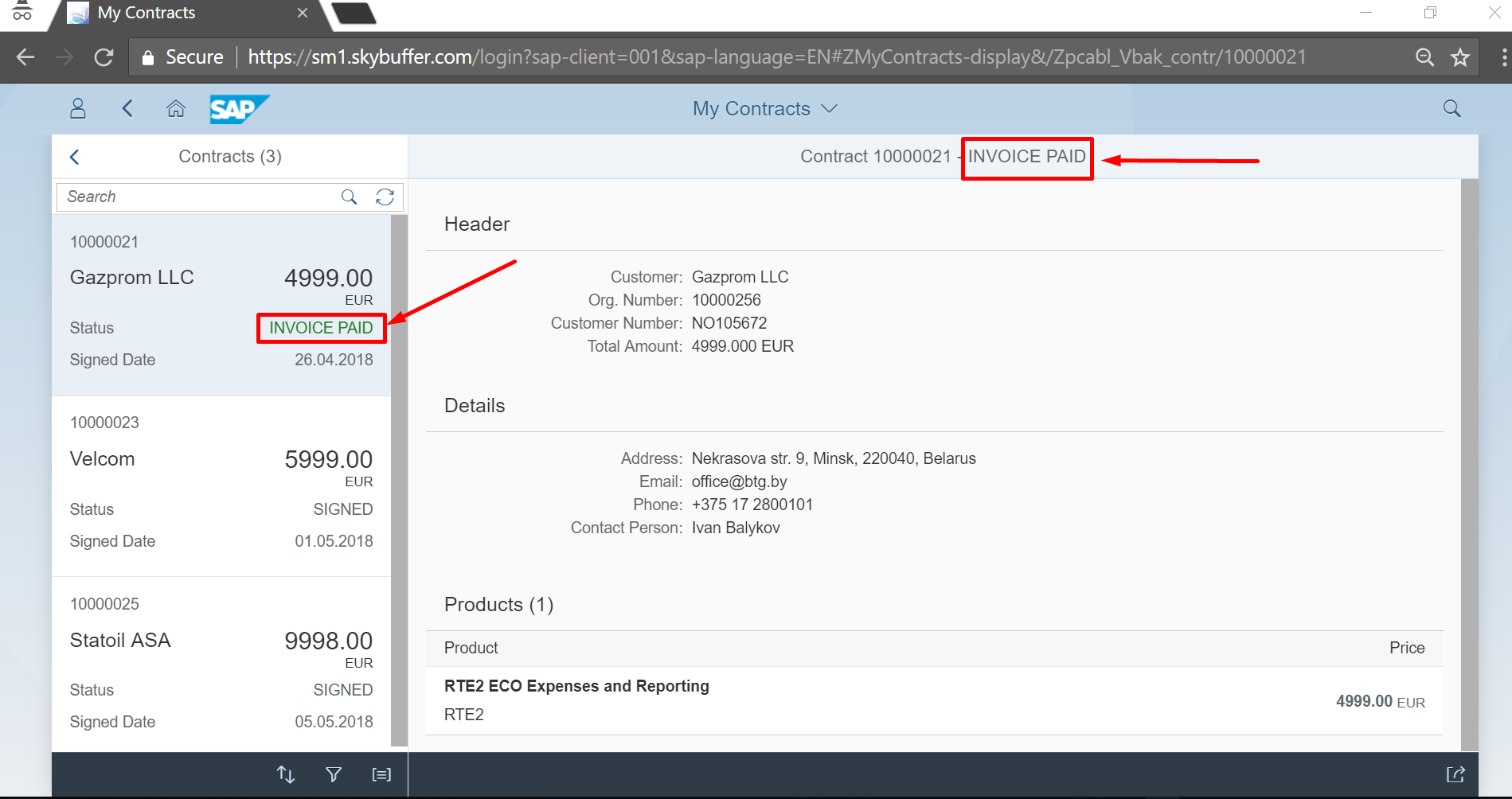 Variants of contract statuses are SIGNED, INVOICED, INVOICE PAID, CANCELLED, AT RISK.
When the status of INVOICE PAID is set with your contract, at the same time you will see a new self-invoice created in MY COMMISSIONS application showing the due date when Skybuffer is to pay sales commission to you as a Partner.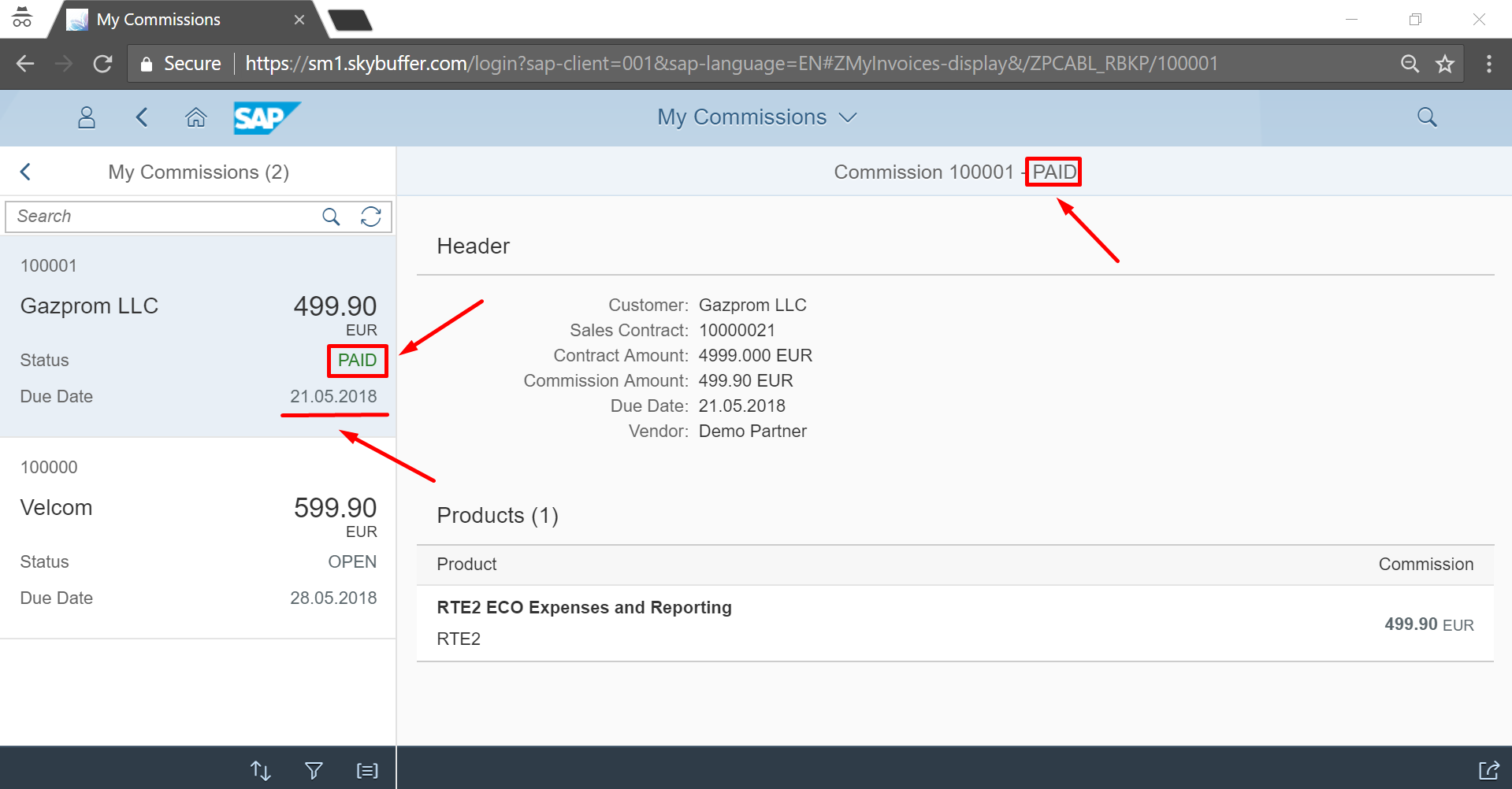 So as our Partner you have access to all the information about the concluded contracts and can have contracts automatically created, view the contracts statuses and immediately track changes in the statuses.