/SKYBFR/RTE2 ECO EXPENSES is SAP Qualified Partner-Packaged Skybuffer Solution based on SAP Travel Expense functionality. It simplifies Travel Expenses Reporting process, reduces operational costs and form data storage for Sustainability Reporting.
Improved "My Travel and Expenses" SAP Fiori Application user interface helps users to easily input travel expense reports from mobile device or desktop PCs. The approach helps to reduce operational costs.
Assistant mode of the Travel and Esxpenses Fiori Application allows managers to save time and delegate Travel Reporting activities to another person (assistant mode).
Google Cloud Platform integration provides distance calculation for different transportation types. Type-dependent distance calculation allows considering every kilometer in transportation expenses according to transportation routes. Collected data could be used as that verified by Google Cloud Platform for ISO14001 Environment Management System reporting.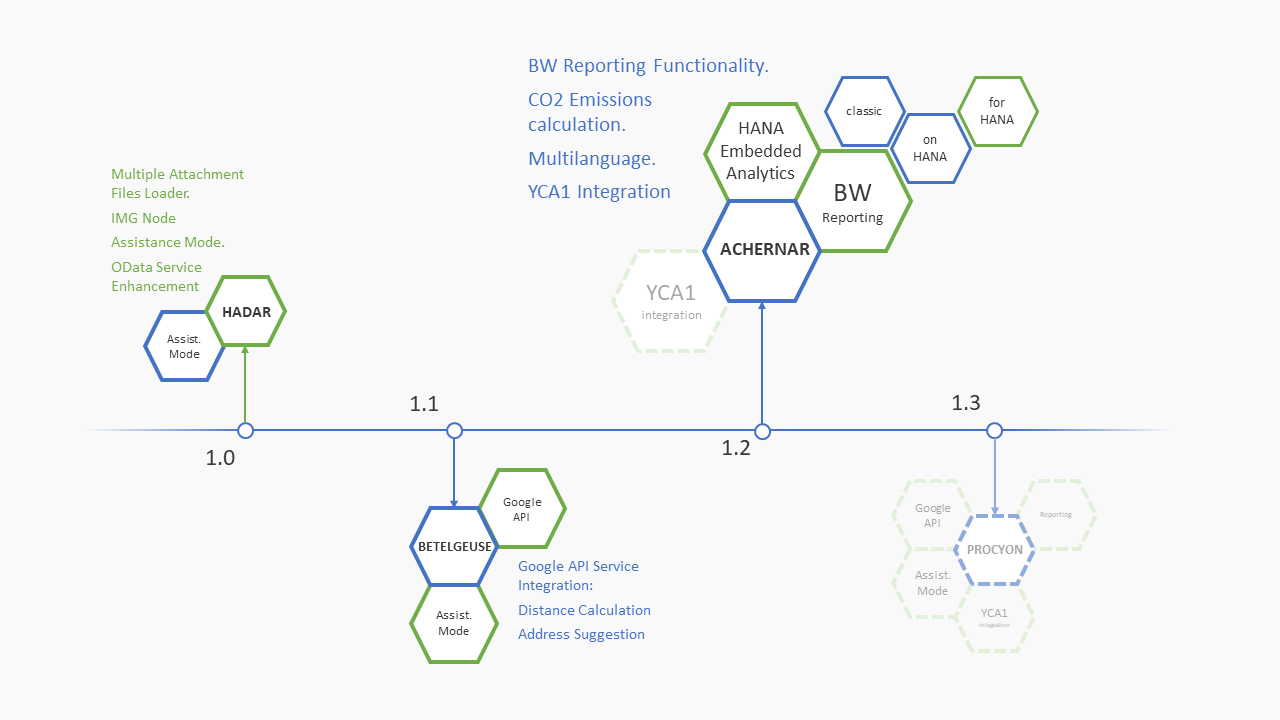 OPEN RELEASES